2019 Drennan Cup Winner Darryn Stolworthy has been getting amongst the tench at a local lake recently with this 11lb 8oz beauty was the icing on the cake.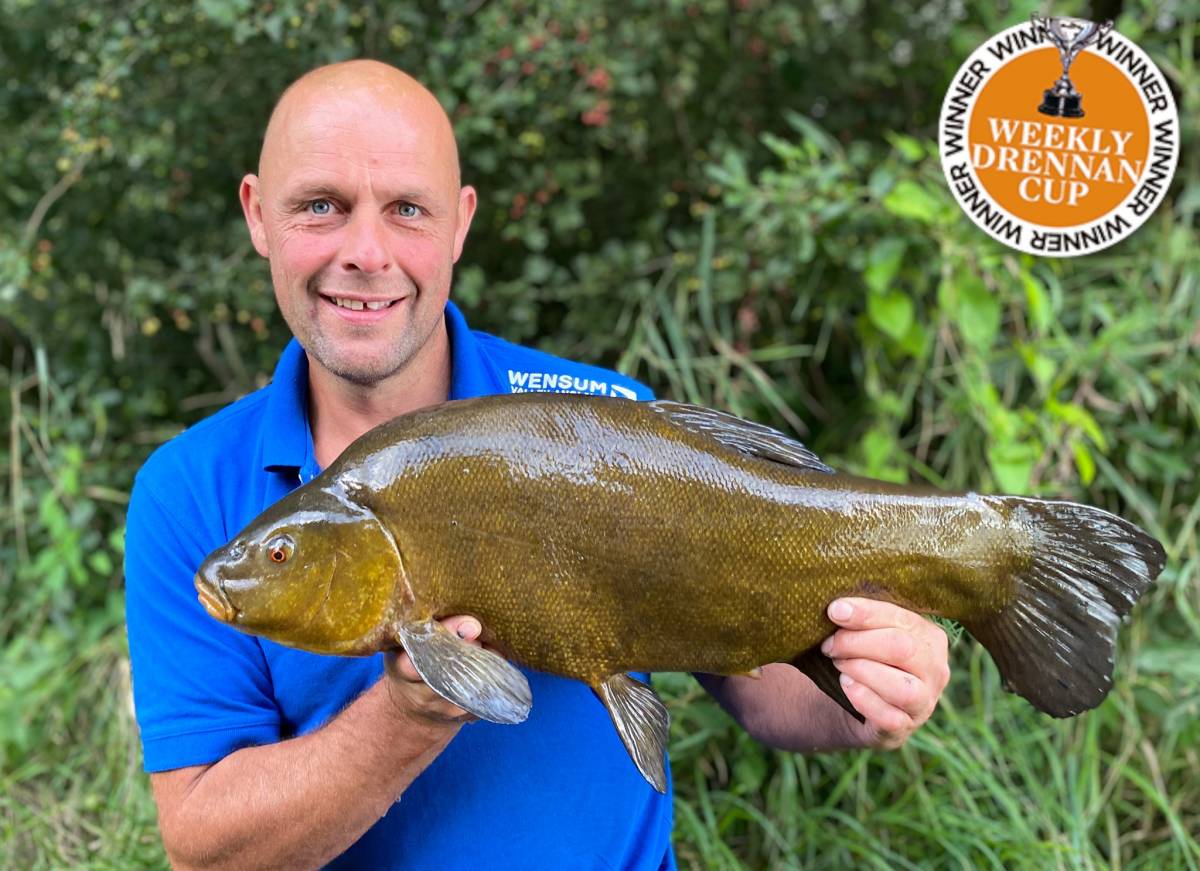 Darryn told us "I've not been too bothered with fishing this year with everything that's been going on, coupled with the very hot weather, but I got a bonus day off work and thought I'd do a 2 day session on a localish lake. Weed was a big problem on the lake and I'd changed swims a few times because of it, but eventually I settled into one peg which I'm now glad I did!
This tench was taken from a 13ft deep area between two bars at 60yrds on a maggot feeder and a lobworm hookbait. I was only fishing for a bite at a time so I hardly fed anything – just a handful of maggot, caster and chopped worm which was placed over each of my three rods.
The bite and fight was very typical of a big tench, as several times it bolted hard for the weed beds but I managed to turn her towards me. After several powerful runs I managed to get it close to the bank where it went mental. I saw how big it was by then and started to panic. Praying it wouldn't come off and thankfully it didn't. My size 12 hook was perfectly lodged inside its lip and wasn't coming out.
My mate Justin Grapes turned up to do the photos and he was blown away by the size of this fish too.
This is definitely the biggest framed tench I've had. I can only imagine what it would have weighed in the spring? It was 26.25" long and the shoulders are huge!"