A lake that has no major history for producing big eels has just thrown up this 5lb 3oz monster for Darren Clarke.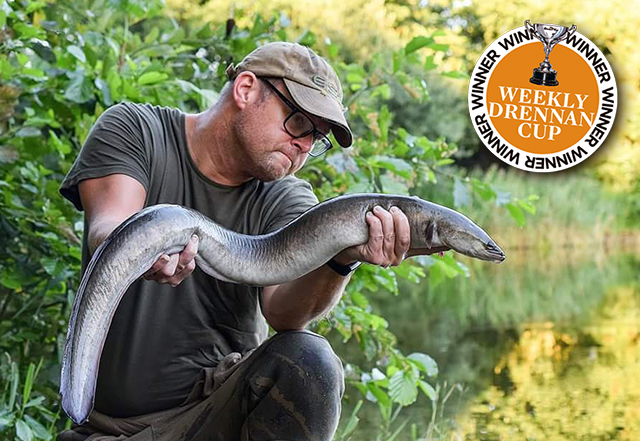 The all-rounder decided to target the snake-like species on his Lincolnshire syndicate water after weather conditions scuppered his plans to target other fish.
He told Angling Times: "The water has no real history of big eels however I did fish it several years ago and managed a 4lb 4oz eel – the only eel known to have come out the lake.
"During this session, the night was quiet until 3am when one of my homemade drop off indicators dropped to the floor and the line began to peel off the spool.
"I picked up the rod quickly to avoid deep hooking and felt the unmistakable zig-zagging fight from a specimen eel.
"A few minutes of drama getting it in the net in the dark and the fight was won – I knew it was a special fish.
"5lb 3oz went the scales and a new personal best by 3oz. Happy is an understatement!"
Darren's new eel best fell to a simple running rig incorporating a size 6 wide gape hook attached to an 18 inch 50lb braided hooklink.