We liked Shimano consultant Darran Goulder's 'Feeders at Dawn' tench article in the current issue of Improve Your Coarse Fishing magazine, which includes lots of useful tench-related Drennan items. Darran is shown here casting a maggot feeder rig into a large pit in Spring at the crack of dawn!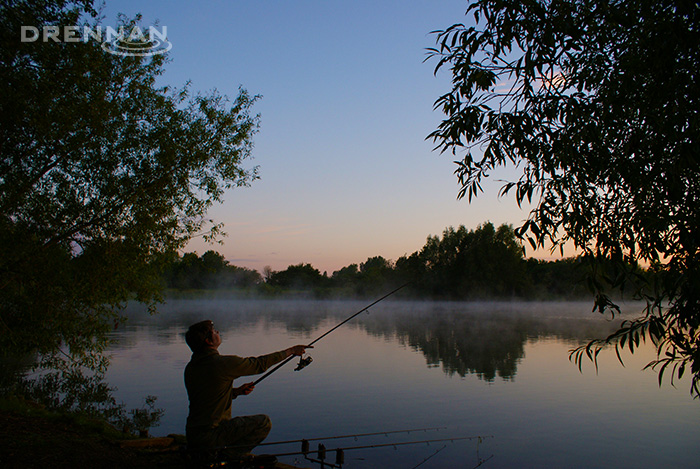 Darran is a bit of a master when it comes to gravel pit tench tactics, with a string of big fish to his name. This useful reference article gives lots of tips on the tackle he likes to use, including our feeders and artificial casters.
To read the article in full, pick up a copy of Improve Your Coarse Fishing at your local newsagents now!
For full details on the brilliant Drennan Bolt Rig Maggot feeders click here.