Eels are an often overlooked species but those who have been targeted them recently have found great success with multiple specimens landed – topped by a 6lb 2oz beast.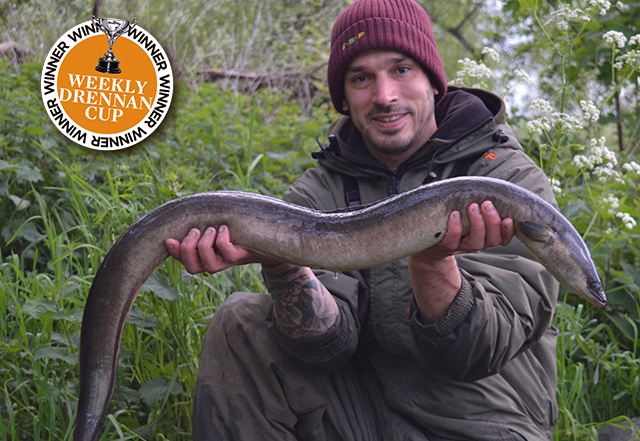 The superb specimen was banked by all-rounder Daniel Woolcott who had an amazing session on a large gravel pit taking a further six eels over the 3lb mark with three others over 5lb. A determined Dan had targeted the venue for eighteen nights the previous year without landing a single eel. He set things right this season however with the big hit coming after a two week long baiting campaign.
The National Anguila Club member told Angling Times: "This year I decided to target them earlier, when a lot of big eels get caught. Turned out to be a great move, to say I'm happy would be an understatement. Every eel was lip hooked and most ejected once they were in the landing net, which is important, as fish care it a top priority for me."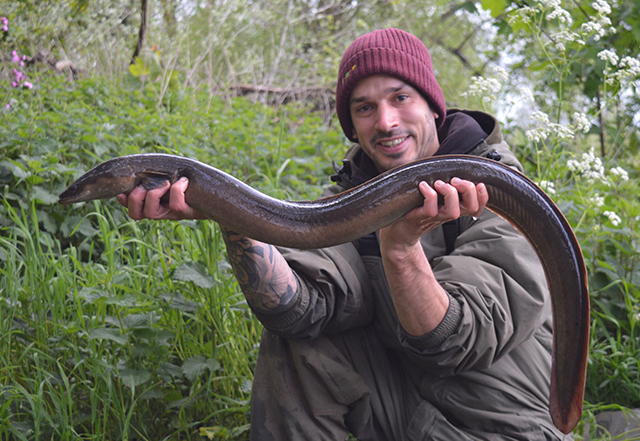 Dan's haul of eels were caught over a bed of Dynamite Big Fish Green Lipped Mussel method mix and dead maggots boosted with Dynamite worm liquid attractant. The biggest snake fell to a squid section whilst the rest fell to maggots. His rig comprised of a very short length of 50lb Arma Kord with a size 10 hook.