Daniel Woolcott continued his incredible big fish form this week too, taking a remarkable 20lb-plus brace of tench weighing 10lb 12oz and 11lb 11oz.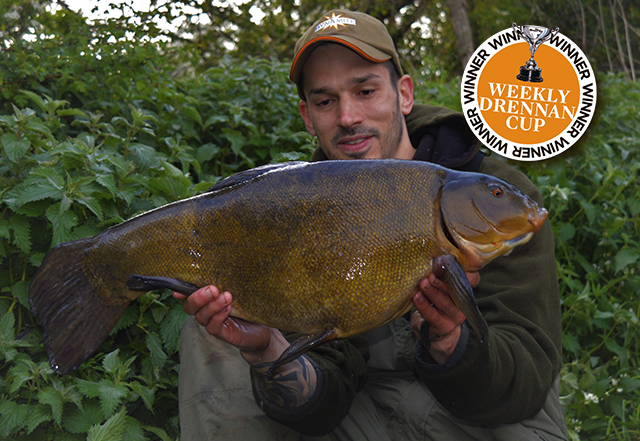 The astonishing pair came from a 28-acre water with only handful of tench present. Daniel said: "I must have the fishing gods watching over me at the moment, to bag a pair of tench this size is beyond anything I ever expected from this water."
Both tench were caught at 30 yards range on red maggots presented on a size 12 Super Specialist hook tied to an 8lb fluorocarbon hook-link with a 50g groundbait feeder. Daniels successful bait mix consisted of dead maggots, Dynamite Baits Grubby groundbait and frenzied hemp seed.