2016 & 2018 Drennan Cup Winner Dai Gribble has been back out and getting amongst some big barbel with this stunning and new pb 17lb 4oz specimen his latest!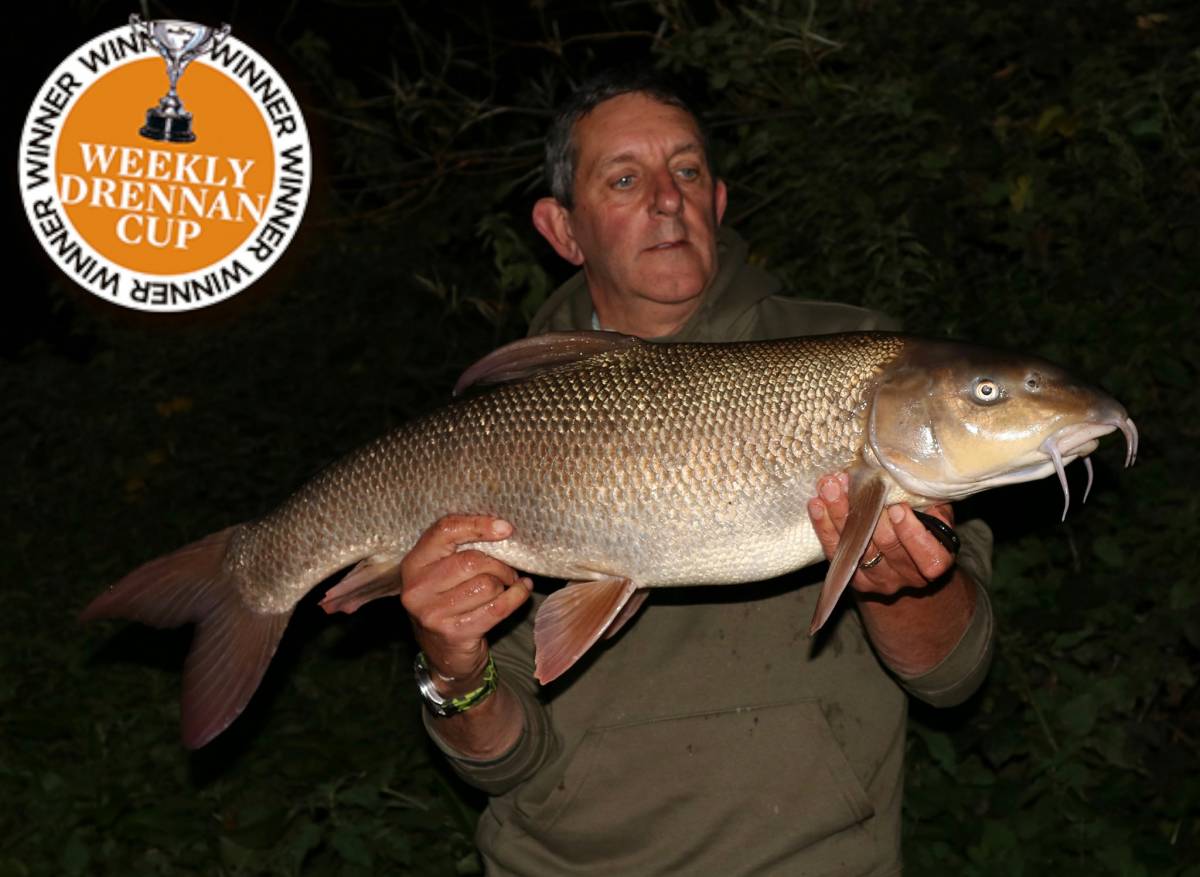 Dai told us "During my latest trip to the River Trent I rediscovered the importance of carrying a variety of hookbaits in my tackle bag. I was struggling for a bite, but ringing the changes at the business end of my rig helped me catch a new barbel best.
Initially I had a bream trip planned but due to torrential rain I just didn't fancy my chances. The conditions were ideal for barbel though, so I packed the car and headed down to a stretch on the upper reaches of the Trent for a late evening session. The river had a nice tinge to it and was carrying probably an extra 4ft of floodwater, so my confidence was high as I walked the stretch searching for a suitable place to fish.
I settled into a promising looking swim and cast out two feeder rigs, one with a sweet birdseed boilie and the other with a code red boilie. Half an hour later the rod with the birdseed boilie tore off but following a short scrap the hook pulled and the fish was gone. Not one to get disheartened, I quickly rebaited my rig and cast back out, but after two hours my rods remained motionless.
The conditions were too good to call it a day so a move downstream to another swim was on the cards. An overhanging willow tree that created an area of slow water looked ideal, and within 10 minutes I had both rigs placed behind it – one upstream and the other downstream.
Before doing so I'd swapped the birdseed boilie for one and a half spicy sausage barrels, which oozed scent and gave me a bit more confidence.
The switch worked and nearly an hour later my rod pulled violently over and line peeled off the reel. I played it slowly in the flow but the fact that it was staying deep told me it was a very big fish. Following a few nervy moments where I could feel it pull through some sunken marginal grass or bushes, she finally surfaced and I got a glimpse of her size. It wasn't until she was netted and I tried lifting her that I realised that I had a new PB on the cards. At 17lb 4oz it smashed my old record of 14lb 7oz, which I'd taken way back in 2007! The session proved how it always pays to take a few bait options with you on the day."