Our award-winning Crystal Dibber floats are now available as ready-tied Crystal Dibber Rigs!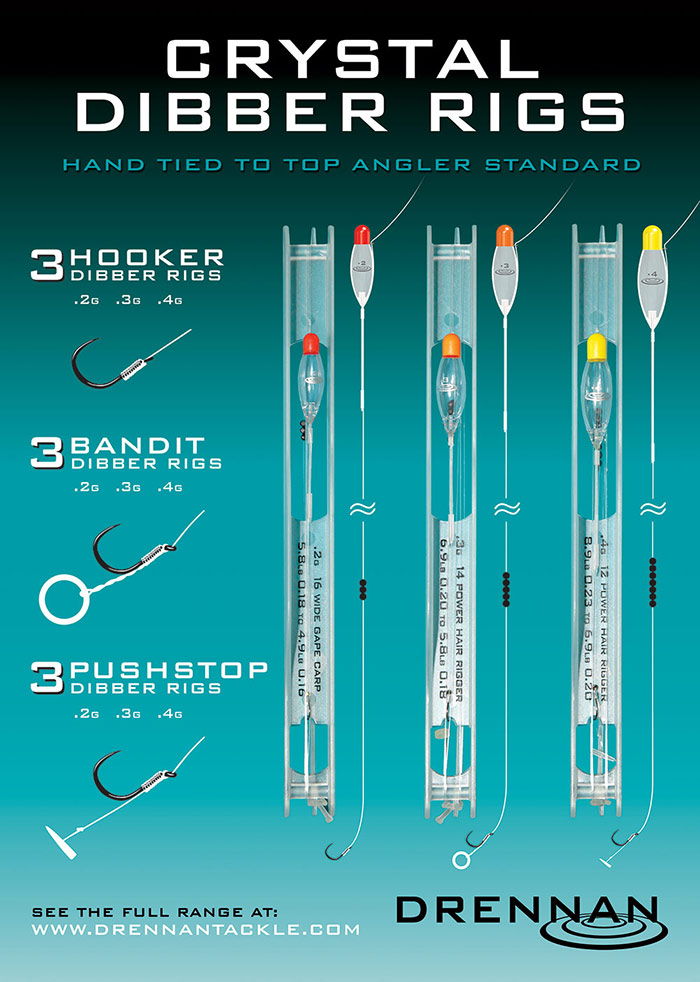 An ideal rig for catching carp and quality fish shallow, down the margins and up to far-bank islands. They are expertly hand-tied in our own factories and made with quality components throughout, plus a choice of three hooklength styles.
Hooker Dibbers have a Wide Gape Carp hook for directly hooking baits from maggots to soft pellets. Bandit Dibbers feature a Power Hair Riggers hook and a hair-rigged latex band for hard pellets and dumbells. Pushstop Dibbers have the same hook combined with a Drennan Pushstop for baits like meat, corn, soft pellets and drilled boilies.
Each rig is tied to 1.5m of line, which can be easily trimmed down if required. The details of each rig are also clearly printed on a specially designed pole winder.
Crystal Dibber Rigs should be making their way into all good tackle shops from today!