All-rounder Matthew Fernandez enjoyed a great days fishing over the weekend at one of his club waters, landing three crucians, each over 2lb.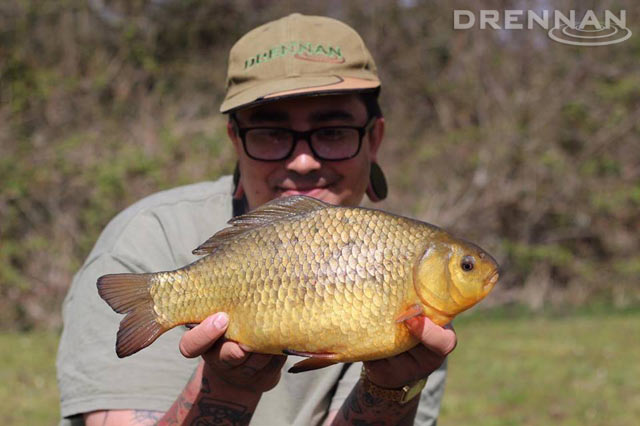 "I arrived nice and early to have a good look around the lake before deciding on where to fish. The water was very clear so I knew it was going to be a tough day."
Matthew fished a 25g In-Line Flat Method Feeder into open water with micro krill pellets moulded around the feeder and a single white Buoyant Caster hook bait on a short 4″ hook link to a size 16 Super Specialist hook.