The biggest pike of the season has been landed in the shape of this colossal 44lb 12oz specimen.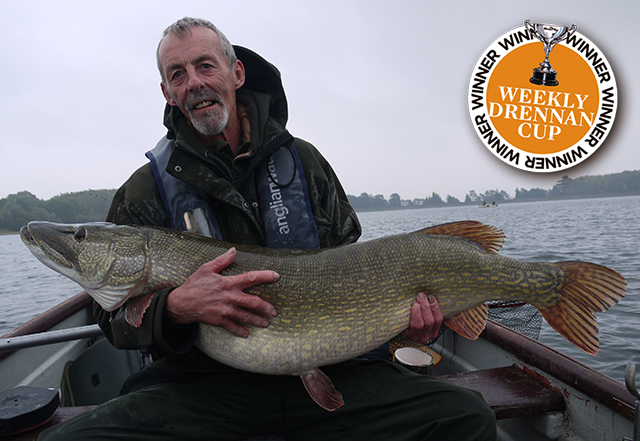 Captor Brendan Guilar caught the monster predator – which he described as 'the fish of a lifetime' – after it devoured his herring deadbait at Ravensthorpe Reservoir, in Northamptonshire.
To help cover as much water as possible the 65-year-old suspended his hookbait under a drifter float which eventually buried from sight around 70 yards away from his boat.
Speaking to Angling Times, Brendan described the heart-stopping moment when his float sailed away.