"I was absolutely astonished to see that i had broken my PB of 18lb 1oz with this monster."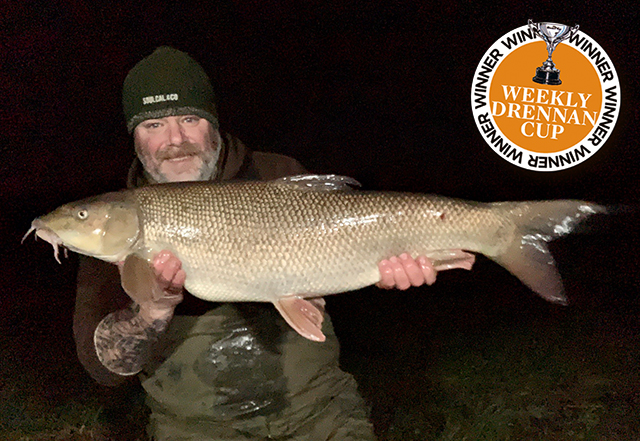 "I made the 200-mile journey from my home near the Scottish borders to fish a club stretch on the River Trent, and although the weather was horrendous – with winds so strong I couldn't tell if I had a bite or not – I still managed to catch six barrel.
Three of them were doubles including two 14s and a 15, which was great, but I decided to move to a different location where there could've been a chance of a much bigger fish.
My rig includes a 16mm boilie hookbait and a PVA bag full of matching pellets and boilies, so whilst I was fishing in the new spot I spent some time making up a big batch of PVA bags.
Halfway through I looked up and saw that the bobbin had dropped off the line but I'd had no indication on my alarms that I'd had a bite.
Walking over to the rod I thought that the strong wind must've made that happen, but when I picked up the rod I felt a sudden pull so I struck hard. The fight was long and hard but almost instantly I realised I'd left my head torch in the bivvy!
I just carried on carefully playing the fish in the dark until I landed it – but I couldn't see how big it was. I rested the fish in the net, grabbed my headtorch and then came back for it – I couldn't believe my eyes!