Alan Scotthorne reports on the penultimate round of the Stainforth Canal pairs league which he fishes with his son Oliver.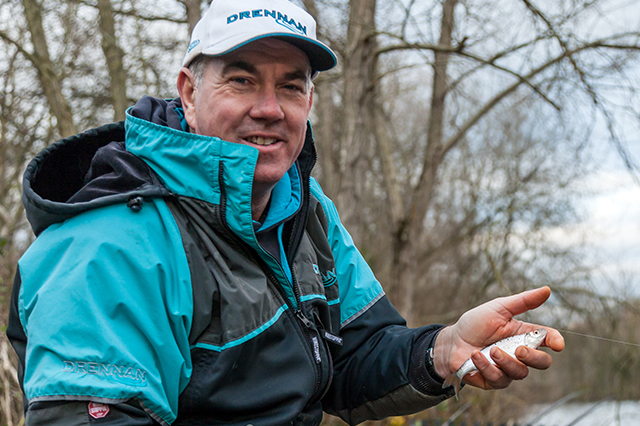 After three rounds, we were leading with a little over 53lb, with Lee Kerry and Franki Gianoncelli, only ounces behind. So, we really knew we were up against it at the draw on Sunday to keep our lead.
Although this is probably the fairest match length in England, I still felt that Franki had a great chance to win the match from opposite Wykewell marina on peg 190. And, as I thought, he won the match with a well-earned 9lb 14oz of perch and roach. A great days fishing and in very difficult conditions, with both rain and sleet during the match. Hooking bloodworm and joker was quite taxing at times! His partner Lee also chipped in taking second place with 9lb 2oz to take a commanding lead in the league.
On the day, I drew peg 186, only five pegs bellow Franki but this is one of the shallowest pegs on the canal and my stamp of fish were smaller leaving me with 7lb 12oz for fifth in the match. On the bright side, Oliver won his section with 6lb 13oz, enough to keep us second overall but still meant it was all to play for in the last round with just over 3lb separating us from the leaders Lee and Franki.
With the cold conditions recently the last two matches have been dominated by bloodworm whereas before, baits like hemp, caster and maggots have been dominating the catches.
Fishing a very simple match on the day was the way forward for me. Feeding just three lines, one at thirteen meters and two short lines at 6 sections of my Acolyte Pro Pole, left and right. I fed each line the same with a mix of Sensas Terre de Somme, 1kg of Sensas 3000 Canal Black Plus 1kg of molehill soil to darken the mix. This was split between myself and Oliver and I fed just three 250ml size balls on each line with around 300ml of joker at the start. By swapping between all three lines and topping up regularly throughout the day with the same mix I managed to keep the fish coming.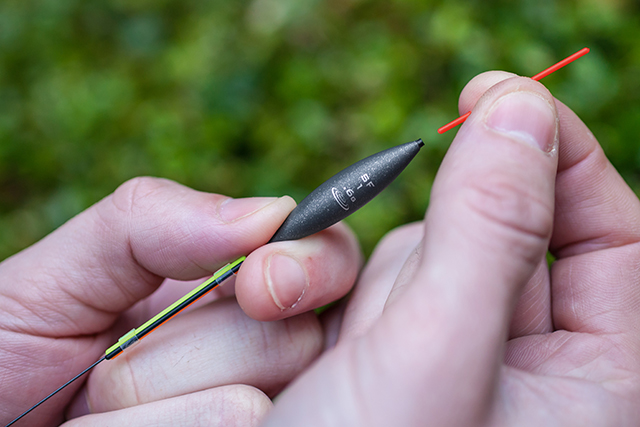 Rigs were all very simple, each set up with prototype 0.6g Drennan SF1 floats that I have been testing. These have detachable plastic bristles and with the change of light in front of the boats, having this option to change the colour was great, with black, red and yellow floats all required on the day. This neat little feature cuts down on the number of rigs you need to make up at home and in my book, this is great, less time making rigs and more time spent on the bank. These floats are very versatile and will be great for a variety of baits and not just bloodworm.  This is the first family of a new range of SF pole floats (for Silverfish, hence the name!) where I've been heavily involved in development an extensive field testing, just like the AS models.
Hookbait was either double joker or a single small bloodworm presented just off the bottom on a size 22 Drennan Fine Match hook to 0.075mm Supplex Fluorocarbon hooklength. Fluorocarbon is a must for this type of fishing; it prevents line spin and is almost invisible in the water which is a big advantage on clear venues.
The canal was carrying some colour for the match, but unlike most waters when this happens normally skimmers feed well. This has the reverse effect on this canal and I just hope with milder conditions forecast we could be in for a great last match.