Round one of the Drennan Coors Trent Masters series on the upper River Trent at Burton saw local rod Dave Kinson (Coors AC) top the scoresheet with 10lb 12oz including three chub with some dace to back-up his weight.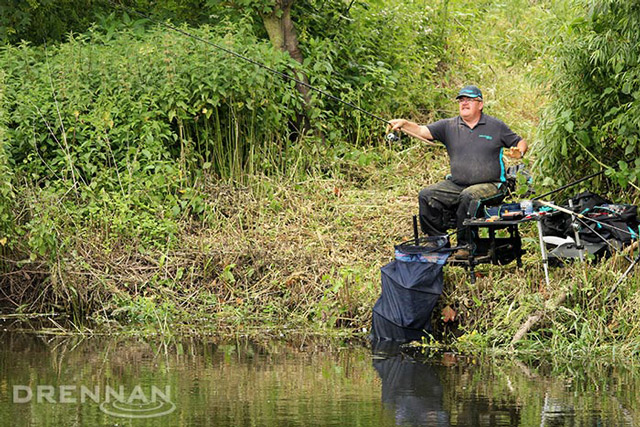 Dave drew peg 29 on the pipe bridge below Bailey's Weir and fished the waggler with bronze maggot down the middle to pip Tony Marshall who tempted more than 100 roach and dace for 10lb 9oz on the long pole fishing maggot and hemp.
Rob Quinn slotted in third from peg 16 above Bailey's Weir with another haul of small fish to pole fished pinkie over groundbait. While series organiser Wayne Swinscoe, who finished fourth, welcomed the profuse shoals of young roach and dace as a great sign for the river's future.
There are six more rounds ahead of a grand final in October. Full details and bookings from Tony Vandome on 01283 512711.