Former Drennan Cup holder, Jamie Cartwright recently banked this huge 7lb 4oz chub from the River Great Ouse.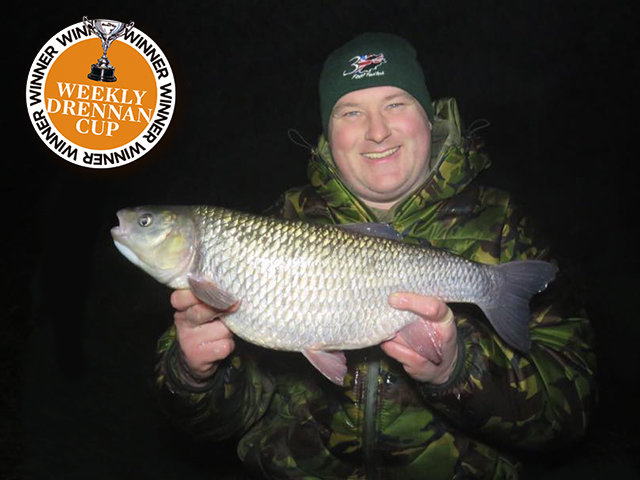 The Northampton Specimen Group member used his 12ft 1.5 Series 7 Specialist Avon/Quiver rod and a bolt rig constructed of 2oz in-line lead, a short Tungsten Loaded hooklink and a size 8 Curve Shank hook. Bait wise, he opted to fish a 14mm 3 Foot Twitch lamprey and smoked herring boilie in conjunction with a PVA bag of matching crushed baits.
"It was a freezing cold evening with thick fog and temperatures dropping to -3. But it just goes to show big fish can still be caught if you can get the location right.
"My approach to chubbing could hardly be described as classical, but it's an approach I've arrived at after a lot of thought and trail and error. I've sat out quiver tipping for a number of evenings blanking, and it's soul destroying when the only bite of the night comes as you've got your flask in your hands pouring a coffee, and you miss it!"
This impressive capture won Jamie a weekly Drennan Cup award in this week's issue of Angling Times.