After recently qualifying for the AT Dynamite Baits Canal Pairs on the Shropshire and Union canal, last weekend Robert Casterton also managed to qualify for the Riverfest final coming up in a few weeks.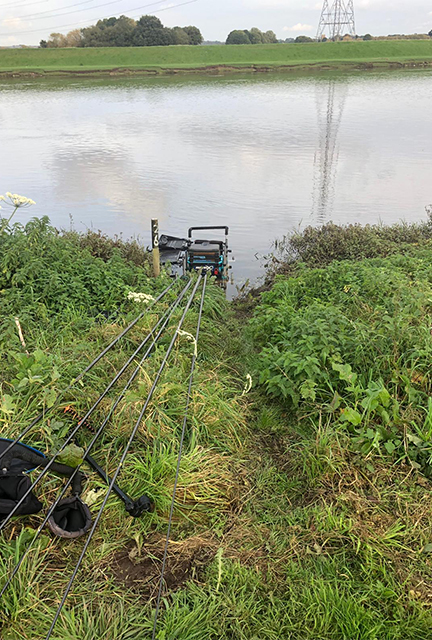 Home for the day on an up and coloured river Trent
Robert reports back on his recent qualifier success…
Originally the match was scheduled to be on the Trent at Burton on Trent but due to flooding it had to be changed last minute and was placed on the Trent at Burton Joyce. 56/60 fished, I have drawn peg 26 on the road stretch, started off balling my pole line with 10 balls with a really heavy mix (VDE Turbo and Secret) laced with dead reds hemp and casters.
I then began on my 13ft Acolyte feeder rod for half an hour, I went without a single bite or liner. I decided to have a quick look on the pole where I immediately began catching decent stamp Roach and Dace. This suddenly stopped after 10 minutes, I then managed to snare my first Bream and catching one soon after on a single red maggot.
I used 0.138 Double Strength mainline to a 0.104 hooklength on a size 16 Carbon Match. I then changed and fished the pole feeder with Pink Bungee elastic to 6lb Double Strength using a Super Spade hook alternating between lobworms, dendrobaena worms and red worms.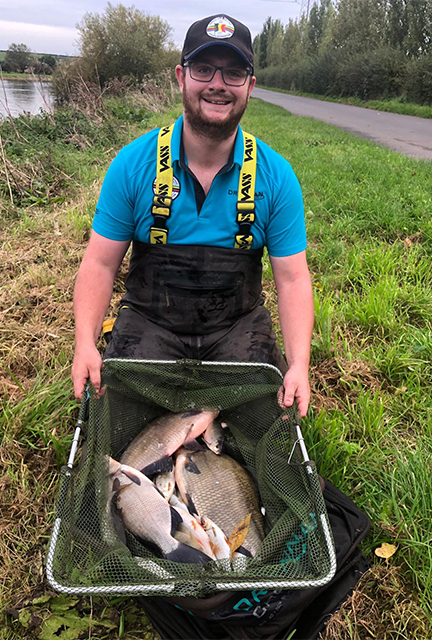 Some bonus fish appeared for Robert in the first hour on his pole line
I finished the match with 3 Bream, the biggest being 6lb, a Skimmer 2lb and 4lb of Roach, Perch and Dace on the running rigs. This left me weighing in 21lb 6oz narrowly edging out Luke Downings 20lb dead consisting of Bream for the most important zone win and golden ticket. This also managed to be enough to win the Match.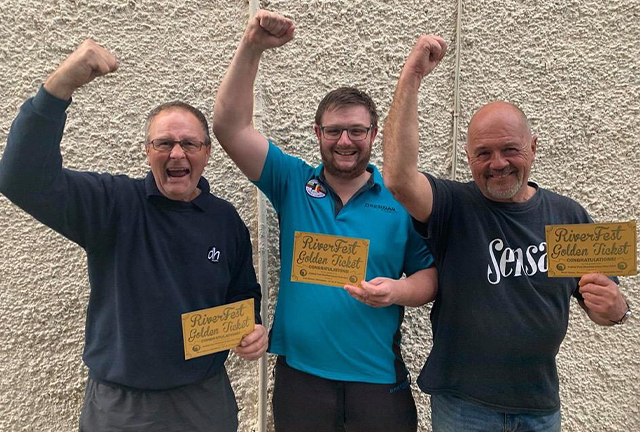 A big well done to the other two qualifiers that join me in the final, Mark Hawksworth (Left) 13lb 12oz from Nelsons field and Howard Kaye's (Right) 16lb from the Ferry field.
Also a shout out to Wayne Swinscoe and Simon Heaton for making the match go ahead and organising everything at such short notice. And, Ashfield AC for allowing us to use their stretch.