Drennan Bordon anglers filled three of the top four frame places in the latest Hungerford AA open.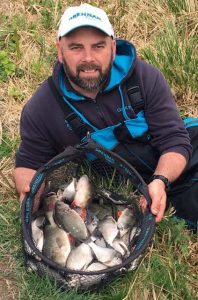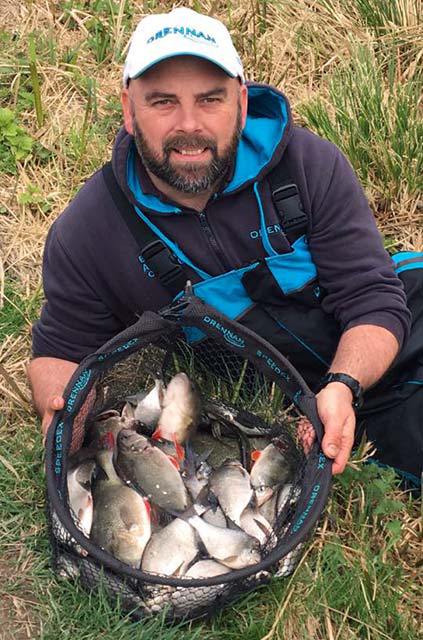 The match was held on the Kennet & Avon Canal at Upper and Lower Dunmill. Despite strong winds and clear water, over 10lb was needed to frame behind Matt Herbert's 12lb 11oz winning catch.
"After drawing peg 1 at Lower Dunmill I knew there was a good chance of a few fish," he explained. "The canal was pretty clear and my main line was at the bottom of the far shelf, down the peg slightly due to the strong wind. Here I fed three balls of groundbait with some finely minced worm and dead pinkies. I also fed a line down the middle with two balls with the same feed and a chopped worm line down the track in front of me, which is where I started.
"With no bites I moved on to my groundbait line down the middle and again no bites, so I had to look a bit earlier than I wanted on the three-quarter line. After 30 minutes I had my first skimmer and caught on this line most of the day, catching skimmers and the odd perch.
"The wind made presentation very difficult, which is a shame as I'm sure there was 20lb to be had – especially as it's an end peg!
"Well done to Kevin Rowles for 2nd and my team mate Brett Cooper for 3rd and also thanks to John Williams for running another great match. Roll on next week's match on the Church section!"
Result
1st Matt Herbert (Drennan Bordon) 12lb 11oz
2nd Kevin Rowles (Devizes Angling) 11lb 14oz
3rd Brett Cooper (Drennan Bordon) 10lb 8oz
4th Nick Jones (Drennan Bordon) 10lb 7oz