Dave Whittington – a new recruit to the Drennan Leicester squad – proved his winter canal expertise by winning the Warwickshire Winter League practise open on the Loughborough Canal with 7lb 14oz.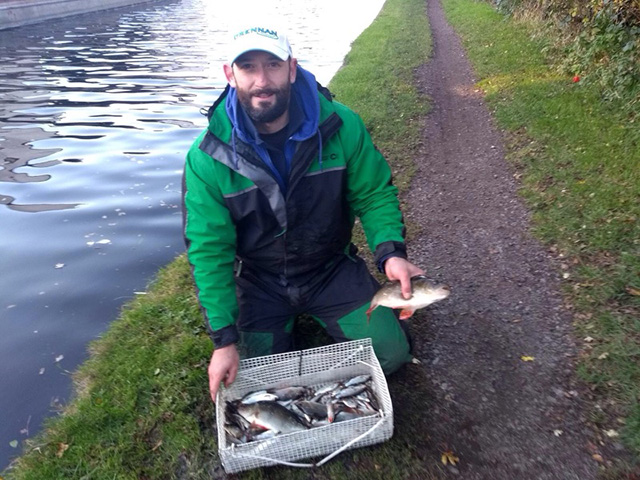 On a cold and clear canal in Loughborough town centre, Dave's two-pronged worm and bread punch attack at a peg below Littlemore Lane Bridge saw him finish 10oz ahead of closet rival Darren Massey, the Shakespeare Superteam skipper.
"I caught well in the early stages with roach to punch down the middle plus a couple of good perch on worms, before moving to a long pole line baited with chopped lobworms and casters which produced a 2lb perch," said Dave.
"That bought me time to go back on the roach line and top up my weight, before another look on the long pole brought another decent perch which clinched the win.
"My top tip for cold clear canals is to keep your feed very tight and accurate, plus target the deepest parts of your peg as fish will be wary of feeding in shallower parts," he added.