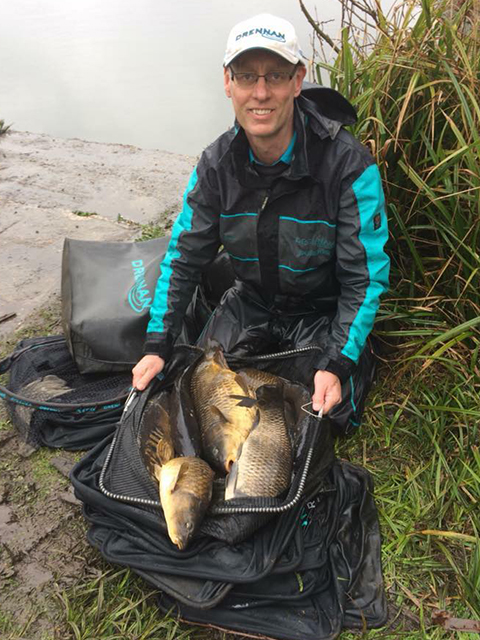 A busy weekend for the Drennan Bordon team, which saw the lads fish a number of venues across the south of England.
Andy Quarmby drew peg 125 on Lake 3 for the first round of the annual Monk's Spring League.
"It's fished really hard overall due to the recent cold rain and a bright still day. Thankfully, I managed to win the lake with 110lb, fishing negatively with pellets at 14 and 16m.
"The team ended up with 16 points which were just enough to win the day. A brilliant start to the league, but a long way to go."
---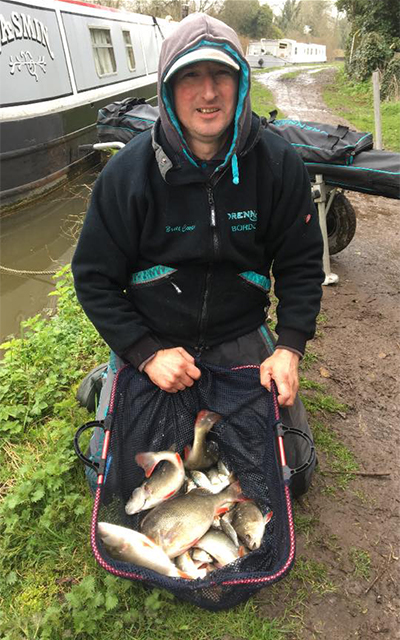 Next up, Drennan Bordon's Brett Cooper was on the Kennet & Avon canal open at Hungerford who drew peg 3 behind the church.
"I started off catching roach on the punch at the bottom of the near shelf. Then 30-minutes in I decided to have a little look on my chop worm line down the track. I had two quick perch putting 3lb in the net before that line went quiet. Throughout the match, I kept swapping between the two lines to end with seven perch and some roach to end with 10lb 10oz to win the match."
---
It was off to the Gold Valley open for Stefan Gent. Stefan was more than happy with his draw, corner peg 119 and fancied it for a few fish.
"I started on the method feeder I had nothing in first 20 mins, so I switched to the waggler and really expected to catch, but still I had no signs. Eventually, I managed a few on method feeder, but they never really settled in the peg."
Stefan finished the match with twelve small carp for just under 76lb, enough for second place.