Northamptonshire based specimen angler, Jamie Cartwright has turned his attention to eels this summer and has landed eels up to 5lb on his latest trip.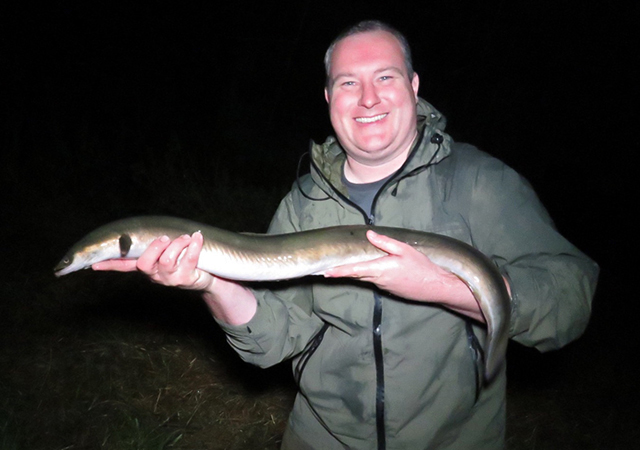 "I recently caught a nice brace of eels during a recent overnight session on a Stillwater in Cambridgeshire. The first weighed 5lb exactly, an equal personal best, and came around an hour after darkness had fallen.
"An hour later, I caught the second, which fell to the same rod and weighed 4lb 6oz. Both eels fell to double lobworm hook baits fished over a bed of dead maggots soaked in 'Predator Plus' additive and were fished at the bottom of the marginal shelf."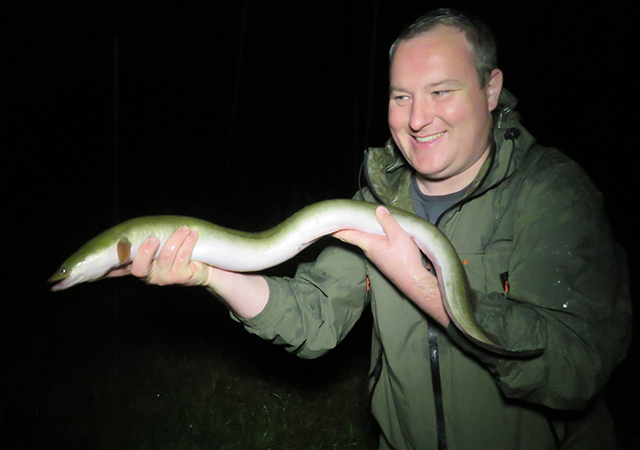 Jamie uses his 10ft E-Sox Piker Lure Rods with a 6000 sized reel loaded with our 45lb Piker Braided Reel Line. His end tackle comprised of a 2oz lead on a 3inch paternoster link to a large run ring, buffer bead and swivel. The hooklink he uses for eel fishing is made from 6 inches of 20lb Soft Strand Pike Wire and a size 4 Barbless Super Specialist hook, to which his lobworm hook bait is attached via a maggot clip on a 1-inch hair.
"The tackle might sound a bit 'robust' but I know how hard big eels fight and these didn't disappoint on that front. They will find any flaw in your tackle and I don't want to be the guy telling the story of the monster that got away!"