Specialist angler Paul Elt has had a lot of success with tench this year using scaled down carp tactics.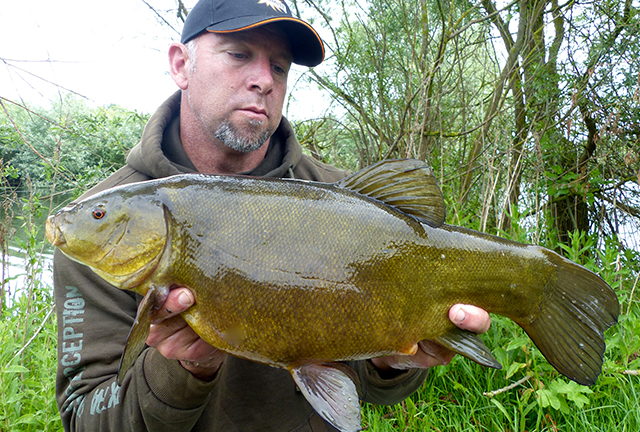 On his last session Paul located a large gravel hump at 40 yards and fished at the bottom of the slope where he felt the natural food would gather.
"The tench on this water definitely like boilies, so I have adopted a scaled down carp setup this year, and it has definitely worked.
"I have had a great spring so far catching several big tench, as well as carp to over 20lb, with the largest tench going just over 9lb on my latest session."
Paul used his 2lb Specialist Distance Tench & Bream rods with 12lb reel line and a simple lead clip arrangement fished with a small 'combi rig' incorporating ESP 20lb Tungsten Loaded braid and size 6 Super Specialist hook with a 10mm pop up as the hookbait. This was fished over a bed of Dynamite CSL Spod Mix and crushed Complex T boilies.