Bob Hornegold proved why there couldn't be a better time to catch a huge perch when he banked the biggest river specimen of the season.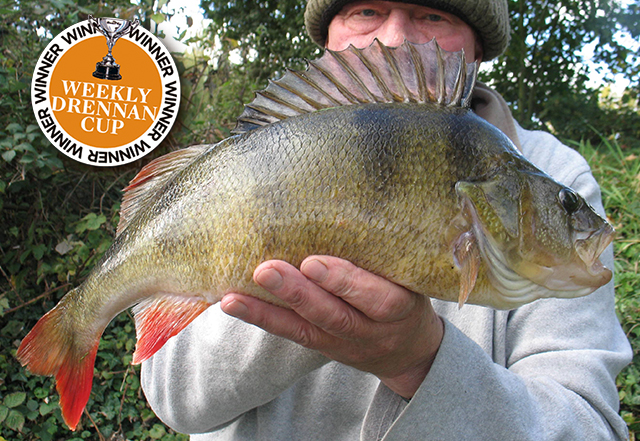 The mint-conditioned fish weighed 4lb 11 oz and topped an impressive list of fish also caught in another prolific week for the species.
He described the new personal best as 'unlike a perch I've ever seen before' on returning from a memorable day on the Lea Navigation in Hertfordshire when he presented a small live bait in conjunction with a simple leger rig and 6lb mainline.
It's a capture that comes just a few weeks after the chairman of the Osprey Specimen Group began his river perch campaign with the capture of two fish weighing 4lb 1oz and 4lb which were caught from the same venue.
"I've seen and caught some big perch in my time, but this was on another level….an incredible creature," Bob told Angling Times.
"I was fishing with a little gudgeon as bait as they are cracking for big perch and it took the bait that I fished close to an overhanging bush. I always head for a feature like this when I'm after perch and early mornings are by far the best. Who knows how big this fish will be when it's carrying spawn."