Taking a break from his usual carp fishing, 72 year old Bill Phillips drove his motorhome to a campsite in the southwest with his wife, where he'd heard rumours of some decent eels..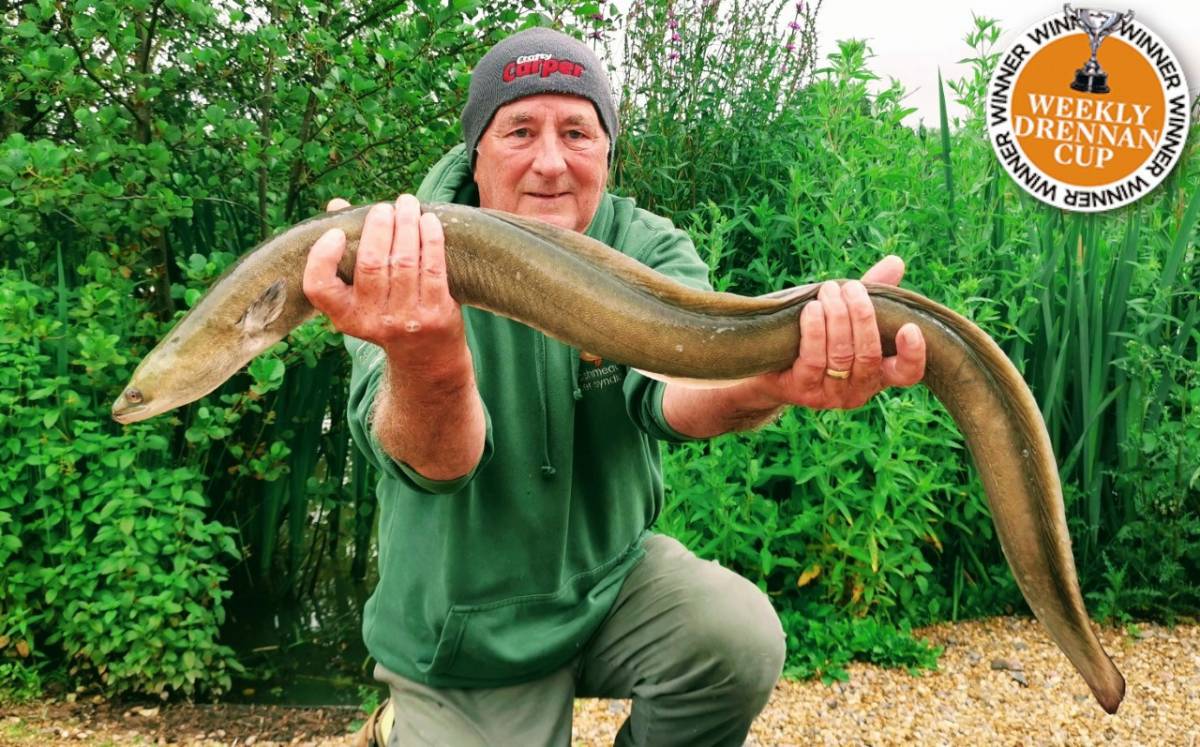 On the second evening of a four-night trip, Bill set up three rods, one baited with a small dead roach, the others with worm and prawn cocktails.
Whilst the hours of fishing was short, with Bill only fishing from 18:00 until midnight, it didn't stop Bill landed three eels, going 3lb 8oz, 3lb 12oz, and then this lovely 6lb 14oz specimen just before he packed up. He continued to fish the following day but only managed one further eel weighing in at 3lb 14. He reckons there is certainly more to come from the pond so will definitely be returning in future to prove it.
.