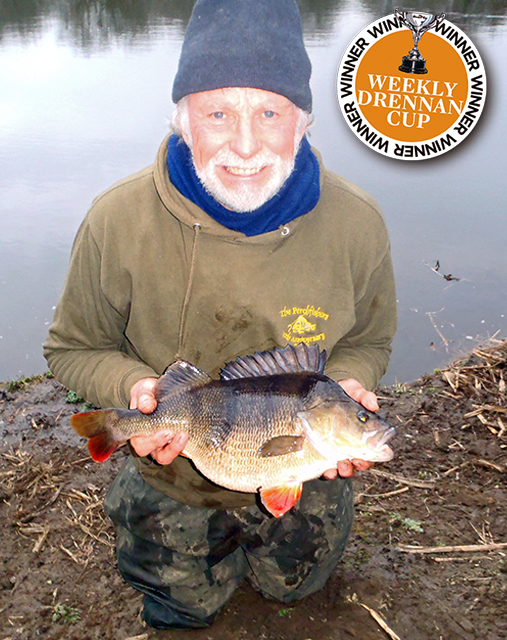 Tony Hopley legered a lobworm hookbait over his carpet of molehill soil that he collected from the riverbank, formed the basis of a trap that proved irresistible to the biggest river perch of 2018 weighing 5lb 1oz.
The Perchfishers member from Chesterfield in Derbyshire introduced four balls of the soil mix that were laced with casters and chopped worms and then cast s simple groundbait feeder rig over the top.
But it wasn't plain sailing as Tony had to make some adjustments as the session on the midlands waterway progressed.
"I was getting really tentative plucks on the tip, but lifting into nothing, so I held the line between my thumb and forefinger just like you would when touch legering," Tony told Angling Times.
"This did the trick as I felt a couple of taps and then the line tightened ever so slightly and the big was on."