Redfins of 4lb 2oz and 3lb 14oz make up an historic catch!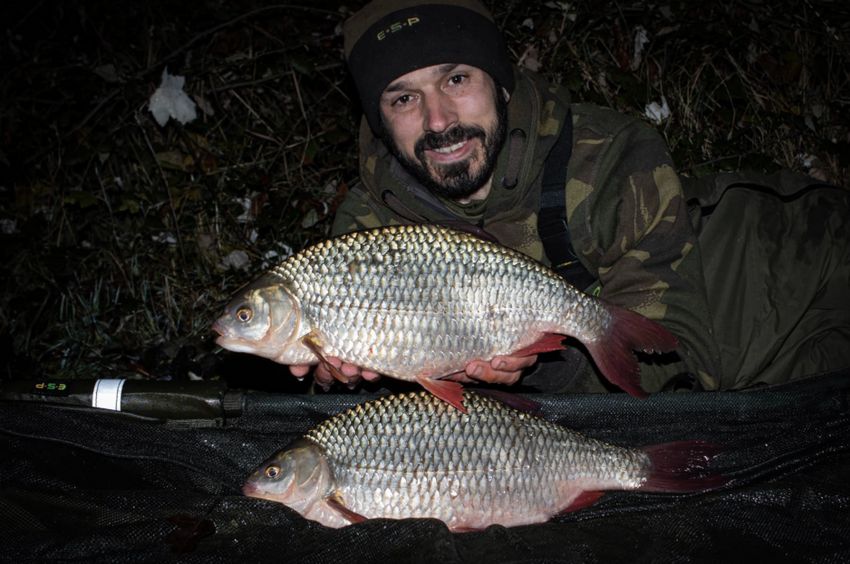 The greatest brace of roach in coarse fishing history has been taken by Drennan Specialist  angler Dan Woolcott. He landed fish weighing an almost unbelievable 4lb 2oz and 3lb 14oz in one remarkable session.
They were caught from a rock-hard, super low-stock pit, and their combined weight of 8lb comfortably beats the previous biggest brace of redfins on record, Phil Spinks' 7lb 6oz duo banked back in 2017.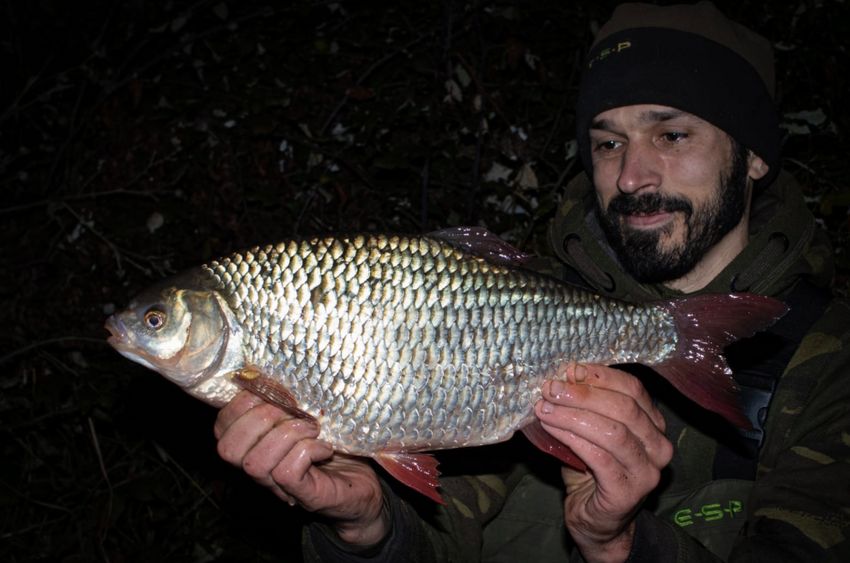 The larger of the two fish landed by Dan is also just 2oz shy of Keith Berry's current British record, caught from a Northern Irish stillwater 15 years ago. Unsurprisingly, Dan admitted to still being in a state of shock at having made such an historic haul.
"The venue only does a few bites a year, but this catch has made all the hard work and countless blanks worthwhile," he told us. "Roach this big just look crazy on the bank. Both were over 17ins long – they were simply mind-blowing!"
Dan used maggot feeder tactics incorporating 50g Drennan Feeder Bombs, short 5lb fluorocarbon hooklinks and size 14 Super Specialist hooks on heli rig set-ups. These were cast over a bed of groundbait, hemp and maggots 50 yards out to a clear spot in open water.
He added: "I used Twin Tip Duo rods in 1.5lb test curve, which were beefy enough to get the feeders out there, but still had the softness in the tip to avoid bumping fish off during the characteristic jagged fight of specimen roach."
Dan landed the 3lb 14oz fish first, and instead of wasting time marvelling at the enormity of his catch – as most anglers perhaps would have done – he refilled the feeder and got the rod straight back out.
"Big roach usually swim in small year-class shoals, so I always cast back out to the baited area as soon as possible to maximise my chances of another bite," he explained.
"The feeding spells of these fish are so short that you must make the most of the slim window of opportunity."
Despite being so well organised, nothing could have prepared Dan for what happened next. "I was pacing up and down the bank in shock that I'd caught such a huge roach," he told us.
WATCH THE FULL RECORD BRACE FILM NOW – https://youtu.be/B7biYGh03g4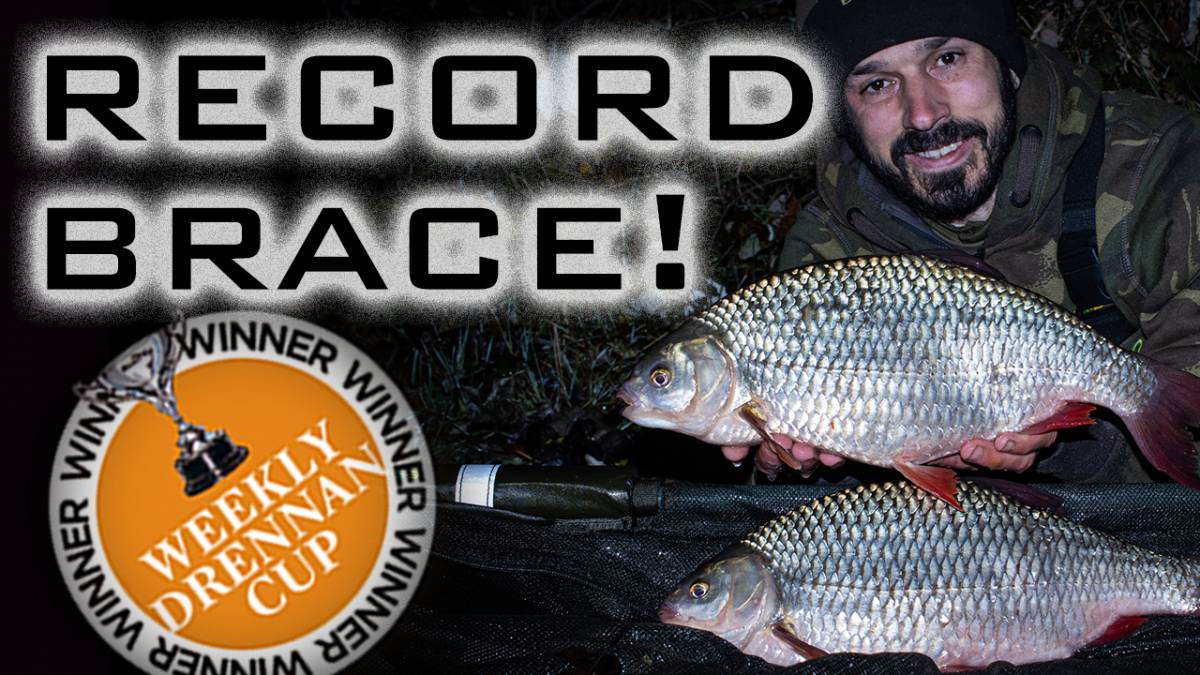 "Then, half-an-hour later, I had another take. After an incredibly tense fight with what was obviously another big fish, I netted an absolute giant.
"The first fish beat my previous personal by 3oz, but this roach, at 4lb 2oz, smashed that out of the water."
Dan believes the larger of the brace will be heavier than the current British record come the end of the season, and said he was honoured to have laid eyes on such a fish.
"It was a session I'll truly never forget," he told us. "Both fish were witnessed when weighed, measured and thoroughly documented.
"I definitely had the fishing gods shining down on me during that session, and I feel privileged to have been able to hold such rare creatures."