James Crameri netted this huge bream that weighed 19lb 4oz when he visited a large pit in the South of the UK.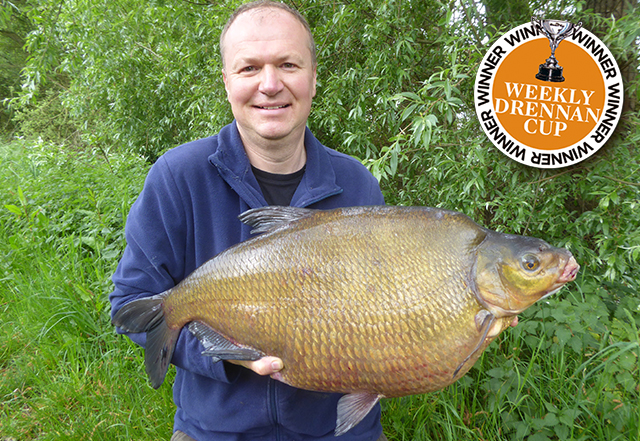 A combination of either an imitation maggot and caster cocktail, or a pineapple Mainline pop-up were the winning hookbaits for James from Bury-St-Edmunds, who's huge bream was also backed up by fish weighing 14lb 8oz, 14lb 2oz and 13lb 14oz.
"The weather had turned warm after a period of cold winds, which seemed perfect as I was definitely in the right place at the right time," said James who's bream personal best stands at 20lb 15oz.
"I fed two areas, one at 80 yards on a gravel bar and the other was over clay and gravel at over 100 yards. The biggest fish came from the longest spot."
All of his fish were caught with 12lb mainline, a 15lb braided hooklink and size 8 or 12 hooks.