This is the biggest barbel of the season topping the scales at 18lb 14oz.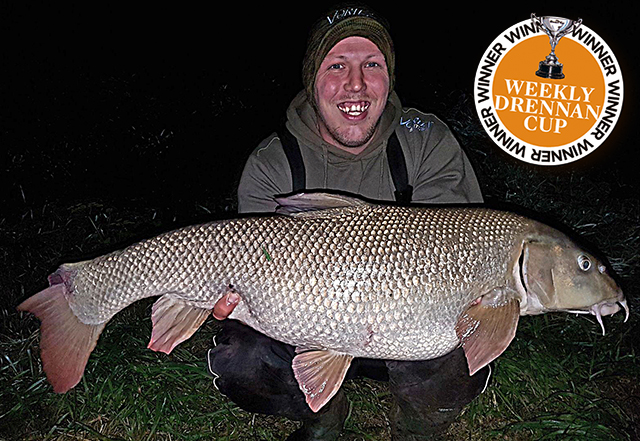 It sets a new personal best for Vortex Bait-backed Craig Lander and was caught from a middle section of the River Trent in Nottinghamshire.
The 27-year-old from Kirkby-in-Ashfield began his four-hour evening session at 7:30 pm and planned to fish a two-rod set-up with both cast into the main flow of the River.
Craig used single and double 20mm Vortex Enzyme Active Squid and Liver boilies wrapped in matching paste, but after nearly two hours of no indications, he decided to recast one of his rods into a deep, downstream margin.
"I knew there was a depth of around 11ft down there and it's normally good for a bite, so after introducing 10 chopped boilies into my swim I dropped in my rig," he said.
"Half-an-hour later my margin rod received a sharp tap which was enough for me to strike – then all hell broke loose.
"I simply couldn't hold the fish and reeling it upstream was out of the question, so I walked down the bank trying to keep in touch with it.
"At one point I lost my footing and fell on my backside in the Trent but the fish soon came to the surface and I could see the hook was only just nicked in the lip… I'm still in shock now."