Jamie Cartwright enjoyed a great days fishing this weekend targeting the big rudd that reside in the waterways around Cambridgeshire.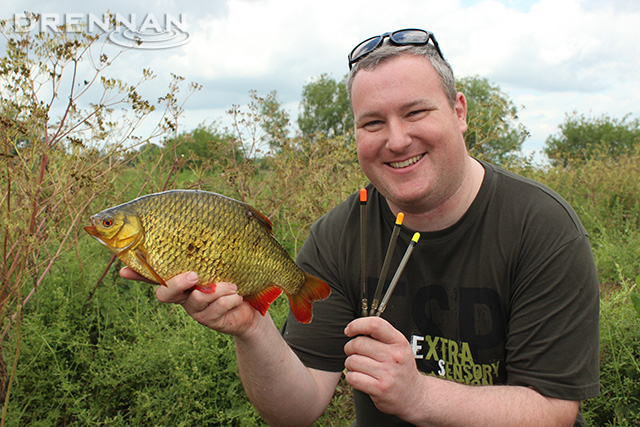 When targetting big rudd on clear waters, Jamie opts for a Loaded Pellet Waggler to present his bread hookbait in amongst the feeding fish.
"These floats are perfect for the job. Being already 'loaded' no additional shot is needed down the line which means that I can keep my rig strong and simple. Key for the final stages of playing a big rudd to the net through the lily pads, weed, and reeds," say's Jamie.
Jamie's setup consists of a 13ft Drennan Power Float rod, a FD3000 reel loaded with 6lb monofilament, a 5g Loaded Pellet Waggler locked in place by two Grippa Stops on either side and a size 10 Specimen hook tied directly onto the mainline.
Throughout the day, Jamie landed numerous fish over the 'pound mark' with a couple of big 'ones' and a stunning fish of 2lb 5oz to top it off! All caught on a few loaves of bread.