Seven top hook baits for singling out carp and quality fish on commercial fisheries.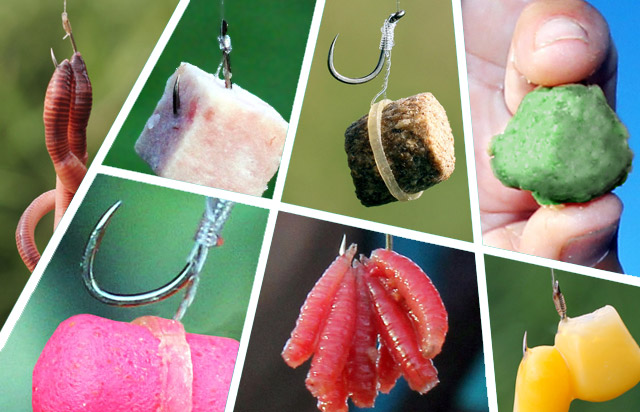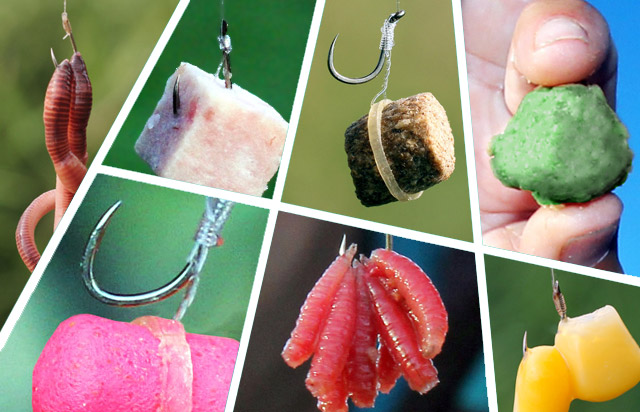 Now is the ideal time to think about targeting quality fish at your local venue. As summer approaches the bigger fish will be more active and looking for an easy meal – but so will all the smaller fish! This is where choosing a much larger target hook bait can be vital. A much more selective hook bait should help you single out those bigger specimens. Here's our top seven options for you to try.
1. Pellets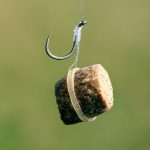 Carp love pellets, but so does almost every other species, big and small! To stack the odds in your favour try an extra large 8mm expander pellet or even two 6mm Yum Yums Soft Hooker Pellets on the hook.
If small fish are still whittling down these larger offerings you'll need to fish a much more resilient pellet instead. This is where a hard coarse pellet presented on a hair rig comes in. A banded 8mm+ coarse pellet fished on a size 14 or 12 Power Bandits makes a winning combo.
2. Dumbells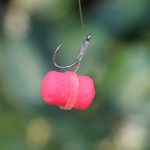 Sometimes 'matching the hatch' with a pellet hook bait over pellet feed is the best ploy. On other days it can pay to experiment with a more standout offering. This is where Bandit Dumbells really score. They are available in five varieties, including white Scopex Syrup, orange Tutti Frutti, yellow Pineapple Punch, pink Crab & Krill and black Inky Squid. These highly visible hook baits are extra durable and packed full of flavours and attractants.
3. Worms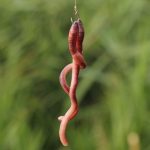 There's only one thing better than a large worm on a size 12 Margin Carp hook – and that's two large worms! Dendrabaenas are the ideal variety and when presented a few inches overdepth the bites are often unmissable.
A great tip is to slap the hook bait on the water a couple of times immediately after hooking them. This temporarily stuns the bait and stops them wriggling and writhing around too much, which could potentially lead to a masked hook point.
4. Maggots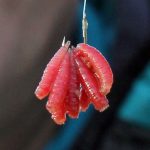 All fish love maggots, so in order to use this age-old bait effectively for carp you'll need to cram plenty on to a large hook. Dead maggots are generally better and less prone to small fish attention. A large bunch of eight or more maggots will create an appetising 'Medusa's head' which is soft and lightweight yet surprisingly resilient. Just like worms, dead maggots are particularly effective when fished over a large bed of groundbait.
5. Sweetcorn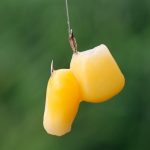 Being highly visual and heavy makes sweetcorn a particularly good choice for deeper swims when you don't want to encourage fish off the bottom. A single large grain on a size 16 or 14 Wide Gape Carp is a good option. Two grains on a size 12 might bring an even quicker bite from your intended target. Corn works well in conjunction with any kind of feed, but is particularly effective over a bed of particles such as hempseed or micro pellets.
6. Meat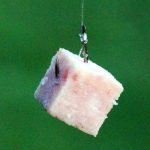 A large cube of luncheon meat is a top hook bait that regularly seems to attract the largest carp in a lake. A large 8mm or 10mm piece of meat works well on a size 12 Wide Gape Carp. Alternatively, try two or three smaller 6mm cubes threaded up the hook.
Where allowed, a chunk of cat meat can be just as good, if not better than standard luncheon meat. The beef varieties are slightly more robust for hooking – and go for chunks in gravy rather than jelly for even greater attraction!
7. Paste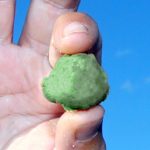 Fishing with paste is a really exciting tactic on its day. You can often get away with relatively crude tackle and a large blob of the stuff can easily conceal a size 12 or 10 hook. Ready mixed paste and paste powders are available, but most fishmeal-type groundbaits can also be mixed to a paste-like consistency. Really sloppy and wet paste will fool more fish, but stiffer consistencies are better when the lake is towing or if lots of bodies are in the swim causing line bites.
The Carp 2 is a good pole float choice for paste. Its reasonably long, banded tip makes a great bite indicator. Try a Wide Gape Pellet hook for paste. This forged pattern is strong but not overly heavy, so it can be sucked in easier without being detected.
Now get out there and get catching!