Drennan Barnsley Blacks have won the 2016 Commercial National today.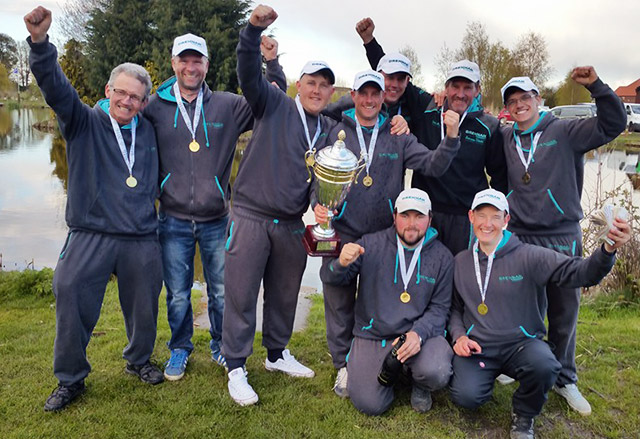 The prestigious event saw 28 teams of 10 anglers from all over the country competing at Lindholme Lakes in South Yorkshire.
Drennan Barnsley went into the competition as one of the local favourites and lived up to their reputation with a hard-earned 193-point winning score. Every ounce was vital as Matrix Trentmen were just a point behind.
UPDATE: Drennan Leicester were originally read out in third place but for the second year running the Angling Trust made a mistake with the points in this event. These were rectified a couple of days later and it was eventually Drennan North West who were named as 3rd, with Leicester knocked back to 5th. Drennan Leicester still had the overall match winner with Sean Huggins catching 40kg of carp from Beeches Lake.