A huge congratulations to the newly crowned Angling Trust, Division One National Champions, Drennan Barnsley Blacks!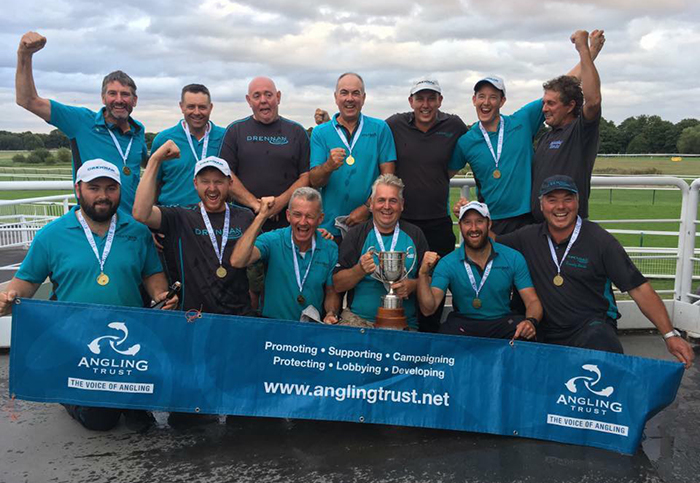 After an awesome performance, Drennan Barnsley Blacks have lifted the trophy once again and are now only the second team to have ever won seven times.
Here are a few words from Alan Scotthorne:
"We have spent a lot of time practising over the past few weeks on the Trent and we have made sure that we pass all of the information onto our teammates. 
"The lads fished really well and we all managed to finish well in our sections, which is key in a match like this. It's an incredible achievement to have won it once, but to have been fortunate enough to have won it seven times now since I have been involved with Barnsley Blacks is unbelievable. 
"Due to the diversity of the river, we all had to fish various methods to be able to get the most from our pegs. Everything from small roach to double figure barbel were caught on the day which goes to show how great the fishing is on the River Trent currently. The river has gone through a lot over the years, but I can honestly say it is now full of fish and is fishing the best it ever has."