A few weeks ago I finally got round to barbel fishing the mighty river Trent for the first time ever with my good friend Adam Reed. We had a couple of days planned, but wanted to spend the daylight hours sussing out likely areas via the boat and concentrate on fishing hard at night, which we knew would be more productive.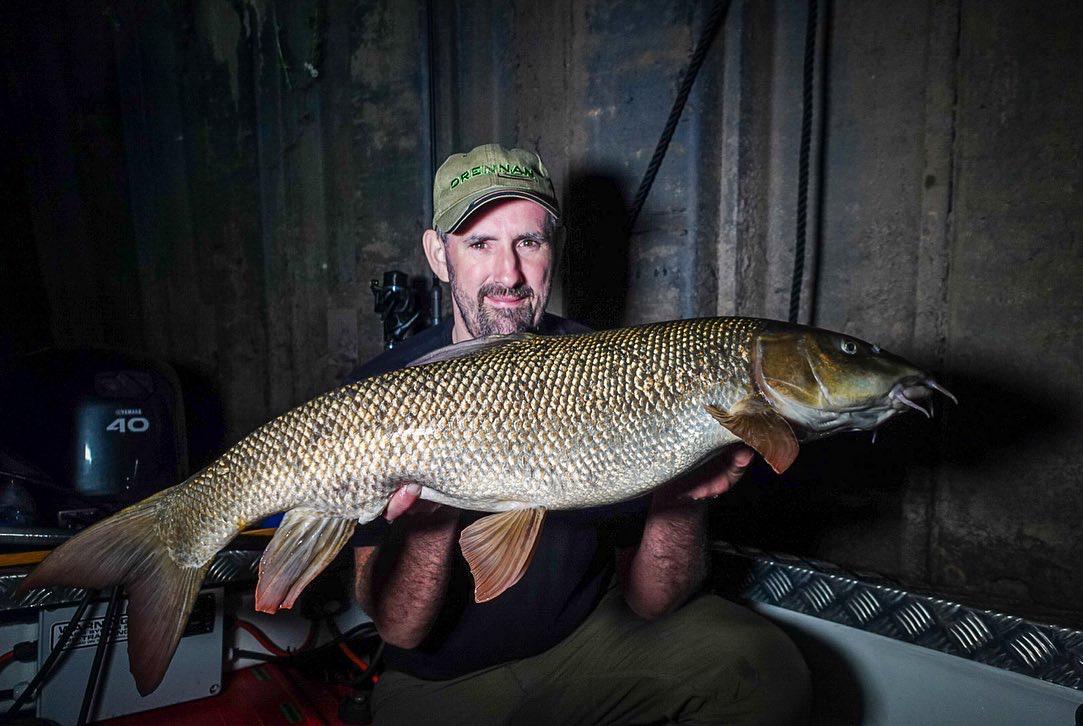 If someone had said to me before we'd set off, that you'd catch 2 or 3 barbel a night, with a chance of a double figure fish, I'd have bitten their arm off! Little did I know what was to unfold over the next couple of evenings! We started off baiting up fairly conservatively with loose offerings of 15mm Active Bait Solutions Mullarky boilies and then fishing an 18mm version wrapped in paste over the top. The baits went out right on dusk and not a lot happened for the first hour apart from a few bats flying into the line and Adam getting over excited! Then around 10pm the first proper bite occurred and I latched into a powerful fish, which took me a while to get under control despite being on my Drennan Martin Bowler 2.25lb test curve big river barbel rods. I do find you often play the first fish of a session a lot more cautiously anyway, especially on a river you've never fished before and knowing the potential size of the fish in there! Well it was worth taking care over as the first fish went 13lb 5oz on the scales. Strong start! The next 6 hours were absolute carnage! Bites came thick and fast as we increased the feed rate and we ended up having to fish just a single rod each. By 4am we physically couldn't take any more and had clocked up well over 20 barbel and half a dozen decent chub. Funnily enough the biggest fish was the first one, but we did have 13 others over the 10lb mark, which is a mind boggling average size!
We caught up with some much needed sleep through the following morning and treated ourselves to a nice riverside pub lunch, whilst hatching a plan of attack for the coming evening. We returned to the same spot, but this time went a lot heavier with the baiting up approach and put in 10kg of Mullarky 15mm from the off. This paid huge dividends as within 20 minutes we had barbel rolling continuously over the dinner table we had laid and this led to action that was even more frantic than the night before. We fished from 10pm through till half past midnight and in those 2 and a half hours racked up another 10 double figure barbel plus a similar amount of unweighed fish between 8 and 10lb. I was lucky enough to have a new PB amongst those at 13lb 15oz and Adam also had a new PB at 11lb 8oz. Phenomenal fishing! If we'd had the energy to keep going goodness knows how many we could have caught!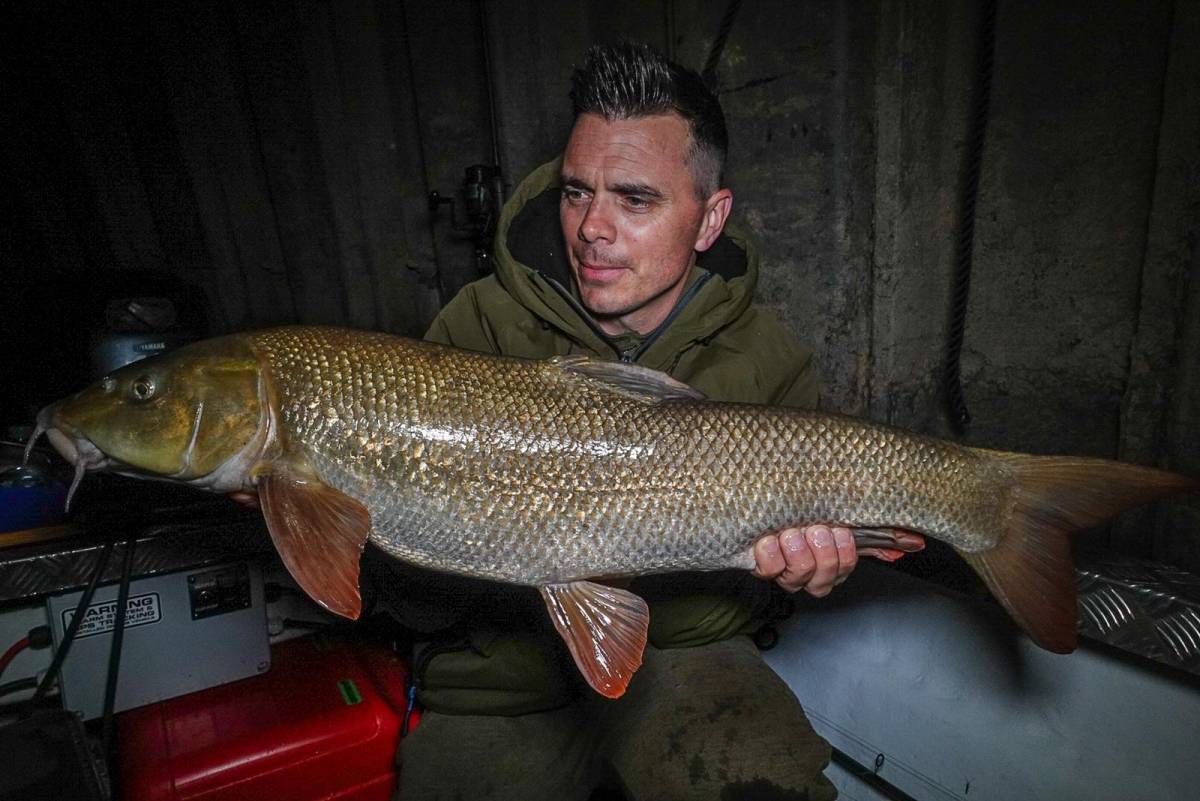 We both fished identical set ups comprising of 2ft fluorocarbon hook lengths and size 5 ESP Gripper hooks. 3oz leads were all that was needed to hold bottom and we nicked on a small pva mesh bag of boilies every chuck, purely to help kick the hook bait away from the lead on the cast.
It was really enjoyable fishing, with numerous double hook ups, but made a total mockery of the hard graft I usually have to put in to get a barbel out of my local River Thames! I think I'll save my next session up there for the back end of the season when the bites might be harder to come by, but the chance of another PB could be on the cards. Big thanks to Adam for doing all the driving and to the legend that is Geoff Bowers for the top quality bait!
#drennan #drennaninternational #drennanspecialist #specialist #fishing #angling