Wayne Swinscoe recently spent an enjoyable few hours tackling a small brook that he hadn't fished for 40 years. Here's how he got on: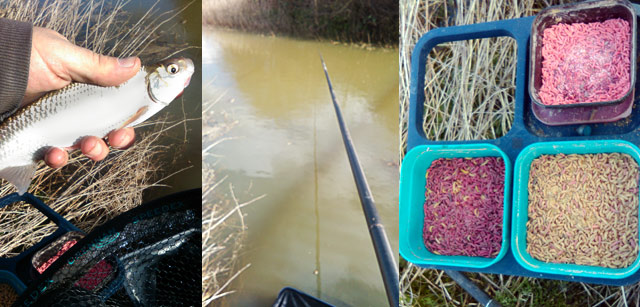 After the wind and rain of the last few weeks it was nice to get out fishing in the sunshine! Armed with a couple of pints of old maggots, I decided to visit a venue I hadn't fished for probably 40 years. It's just a brook, normally just six inches deep and a few yards wide, but when the River Trent is carrying water it can offer some fantastic fishing.
As the Trent had broke its banks, the brook was now around 8ft deep! The colour was a bit too brown, but I still fancied catching a few fish.
I was only going to fish for a few hours, so it was a one-rig job. I set up a 1g float with an olivette and three No10 droppers to a size 20 Team England Carbon Maggot hook to a 0.08mm bottom.
Fishing five joints of my Acolyte pole in conjunction with No5 elastic I waited 20 minutes for a bite. I was starting to think I wasn't going to get one! As I swung in a chunky dace I suddenly became a bit more interested.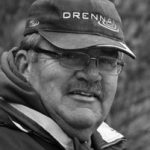 Although sport was not as good as yesteryear, I was just getting enough bites to really enjoy the session. Three hours, 20 dace and two roach later it was time to beat the traffic.
On reflection, if the colour had been better with no frost in the morning I think the fishing would have been even better. Hopefully I can return to give the brook another go… but it won't be in 40 years!