Drennan tackle scoops several major categories in the 2016 National Angling Awards.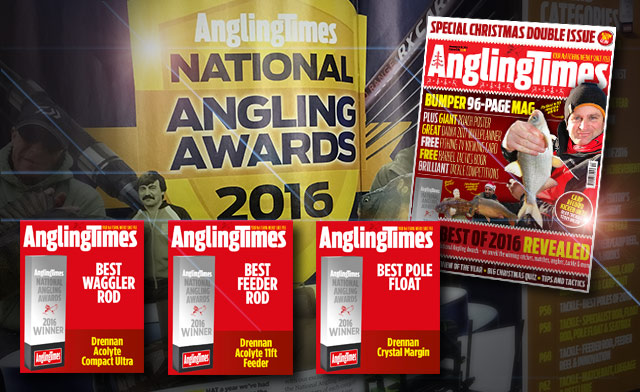 The 2016 National Angling Awards have just been announced. These prestigious awards saw over 20,000 Angling Times readers cast their votes for their favourite tackle via the www.anglingtimes.co.uk website.
---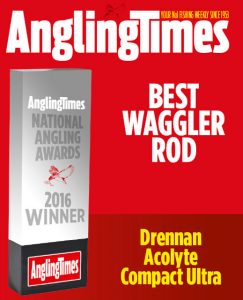 Topping the Best Waggler Rod category was the latest Compact Acolyte Ultra 13ft.
The Angling Times commented: "Head and shoulders above the rest in the category, Drennan's Compact Acolyte Ultra 13ft was voted the best waggler rod of the year. Its unique screw-apart dolly handle and clever two-section construction makes it quick and easy to pack away ready made-up, and its fish-playing action is firm yet forgiving."
---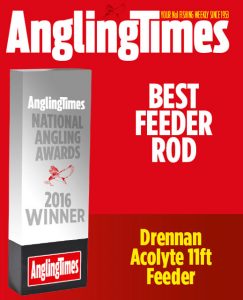 The Best Feeder Rod category was another hit for the Acolyte family, as the 11ft Acolyte Feeder rods took the top prize.
The Angling Times commented: "This hotly contested category had a very worthy winner. Drennan's super-slim, lightweight 11ft Acolyte Feeder rods come in Plus and Ultra versions for natural river, lake and commercial fishery use. Both models are built on crisply responsive carbon blanks, which offer the ultimate in feeder casting and fish-playing qualities."
---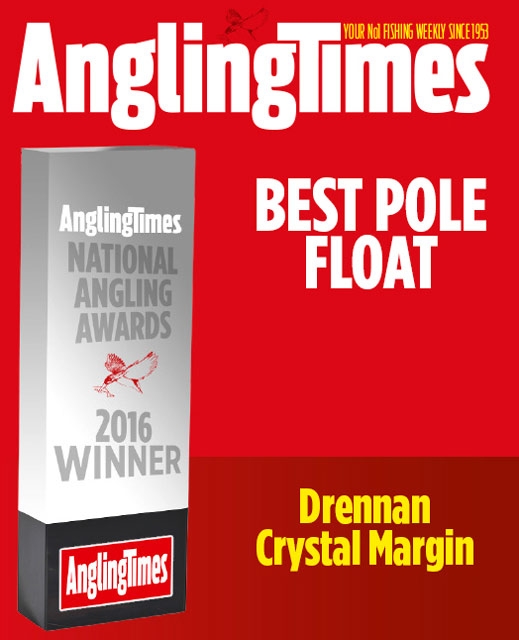 The Best Pole Float category was won by the Margin Crystal. This unique product follows in the footsteps of the Crystal Dibber and In-Line Crystal Dibber, which have both topped this category in previous years. The AS5 was also this year's Runner Up, making it a clean sweep for Drennan pole floats!
The Angling Times commented: "From Drennan, whose float-building skills are legendary, the Margin Crystal is produced to exacting standards. The 2.5mm diameter hollow glass tip and 1mm glass stem suit it to all margin fishing, where its transparent body makes it inconspicuous to wary fish in shallow water."