Ash Costa is no stranger to big perch and he certainly got off to a flying start on a new water when he banked this 4lb 9oz beauty.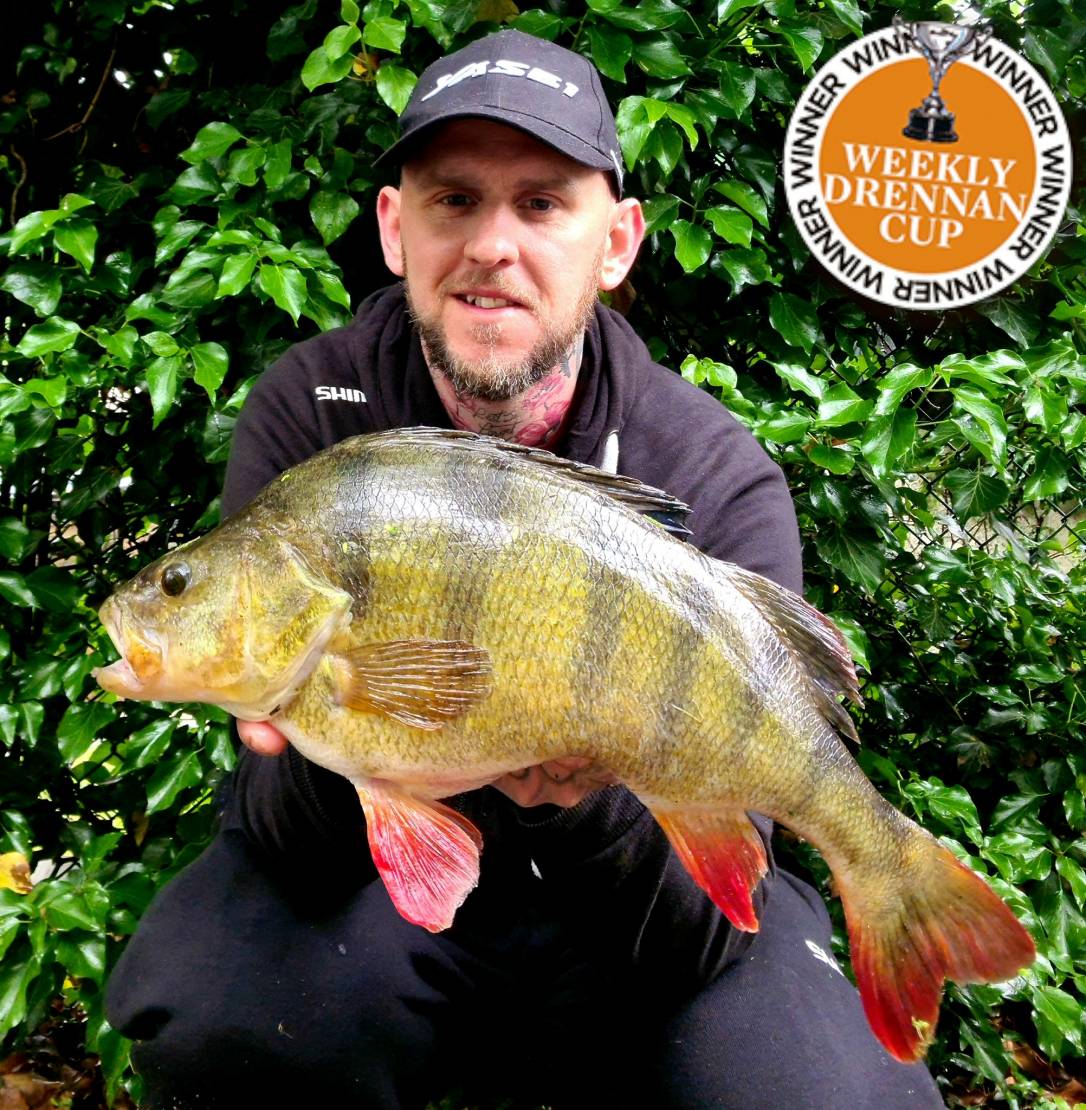 He told us "One thing I really wanted to do in my perch fishing this season was to get right off the beaten track and try some new water. Spots that've produced in the past are always tempting to return to, but by going that extra mile, you can have some truly special results. This season, I've found that the areas I wanted to target on my local Fenland drains were choked with weed, with just a couple of clear spots to target. Although I managed a few fish, including one incredibly long, lean perch, the weed issue gave me a good opportunity to take the leap and try somewhere new and head to a stretch I believed had the potential to throw up a big fish or two.
I got on my bike and cycled nine miles to my chosen venue, where I stopped at an area that grabbed my interest. There wasn't too much weed about, but just enough to create a few shadows in the depths for the perch to get away from the bright sunshine. After putting in that much legwork I really hoped for a big fish and tried to minimalize interest from smaller specimens by using a large, skirted jig rigged with a big stickbait. After just a few casts, something large inhaled my lure and I was into an incredibly powerful fish.
It took several yards of line, which doesn't often happen with perch, so I assumed I was attached to a pike. But when I caught a glimpse of the tell-tale olive flanks and blood-red fins, the nerves truly set in. Seeing the size of it in the water, it looked like I was playing a striped carp! After a good scrap the fish lay in the net, and I was overwhelmed with what I'd caught. I'm not an angler that gets too caught up in pounds and ounces – to me fishing is about the enjoyment of catching my favourite species – but at 4lb 9oz I couldn't help but think how big this fish would've been a few months ago. In terms of stature, it was the largest perch I've ever seen, even though I've had heavier ones in the past.
After landing such a fish and covering many miles, I decided to call it a day and head for home. What an unbelievable start to the new season and hopefully a sign of things to come. If you've been fishing the same water for the last few seasons, I urge you to get out and try somewhere new. Getting as far away as possible from angling pressure you can not only find new spots, but also have a chance at fish that've never seen a hook before."