Dave Mountford broke the Silverfish League Match record on Saturday on the Islands Lake with a sensational 154lb 13oz of skimmers, crucians, tench, roach F1s, and ide.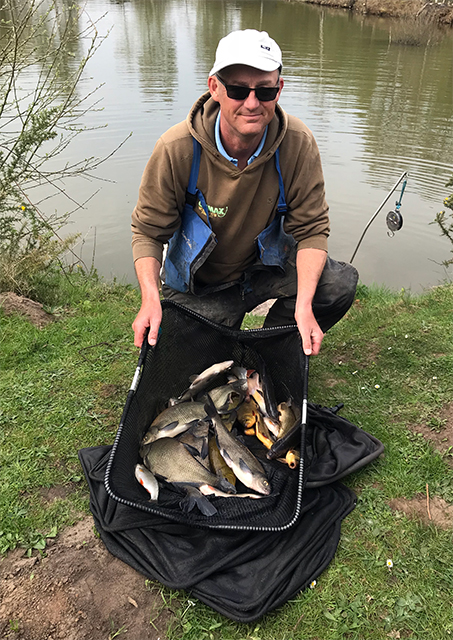 With the rapidly increasing water temperatures the lake was expected to produce some good catches in this match and it did not disappoint.
On peg 47 on the arm, Dave alternated between three swims, all fed with micros and 6mm expander pellets. He caught close in on the bottom and up in the water on the long line. His tactics worked exceptionally well, attracting a really good stamp of fish.
Alan Gregory had a brilliant day to claim the runner-up spot, catching a similar mixture of fish to the winner to weigh 125lb 12oz from peg 24. Steve Ellis proved the effectiveness of a pellet and paste approach for silverfish with another 100lb plus weight from peg 4 to take third in the match.
"With Paul Seed away and just one match left in the series, Dave Mountford is looking to be the likely winner of the league, especially when he is in this kind of form," said Kevin.
1st: Dave Mountford (Grimsby) – 154lb 13oz
2nd: Alan Gregory (Scunthorpe) – 125lb 12oz
3rd: Steve Ellis (Scunthorpe) – 105lb
4th: Kevin Johnson (Messingham) – 94lb 13oz