Jon Arthur managed a top-three finish in the Matrix Commercial Champs for the second year running.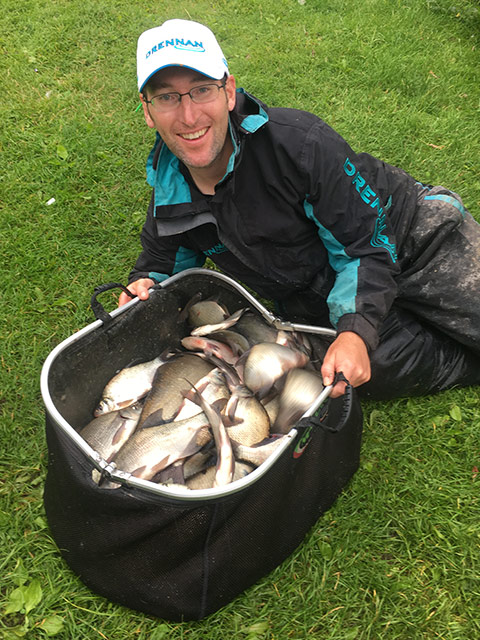 This year the prestigious event was held on Makins, Packington, Meadowlands and Barston fisheries. Over the four rounds, Jon managed three section wins as well as individual 1st and 2nd placed results. A tough draw in the final round saw him ignore Barston's famous head of carp and target its skimmer population instead. That tactical gamble saw him weigh an impressive 50lb exactly and gave him the section win he needed.
In-form Phil Canning won the series and picked up the £2,000 winner's cheque with just 5 penalty points, with commercial ace Chris Cameron on 7 points and Jon on 8 points.
Jon's top tip: "Tackle up in a positive frame of mind, but also be realistic about your peg's potential. If you cannot win the match there is always a section prize to go for and that's when silverfish are a viable target. Don't fish too light, however, as the fish are rarely line shy at this time of year, plus you must give yourself a chance should you hook a bonus carp. A 0.12mm Supplex hooklength to an 18 or 16 Silverfish Pellet hook is a good compromise."