It was yet another busy week for the Drennan Bordon with team members competing in a variety matches across the country. 
First up, is Andy Quarmby. He has been in fine form of late and this past week has been no exception! Andy topped off the week after his midweek win at Pondwood fishery with 56lb with a doubleheader at Monks fishery.
"I fished the open match on Saturday and drew peg 86 which is on the back of lake 2. Not a flier, but if you have lots of room, you have to fancy it. I fished a simple match, shallow, dobbing and both edges. I started off dobbing with 8mm meat and first two fish went over 30lb. I then caught steady for three hours, fishing last bit of match in the edge. I ended up with seven nets in and weighed in 317lb to win the match!
"Sunday was the team of four spring league at Monks, where I drew peg 71. The far bank all sacked up in the edge, even though it was flat calm. With 75-minutes to go, I only had around 10lb in my net. But thankfully, a few rocked up down the edge and ended up with 107lb! Beating nearly all of my bank but it was not enough to beat any on the other bank."
The team ended up second on the day, one point behind Guru who is currently winning the league.
---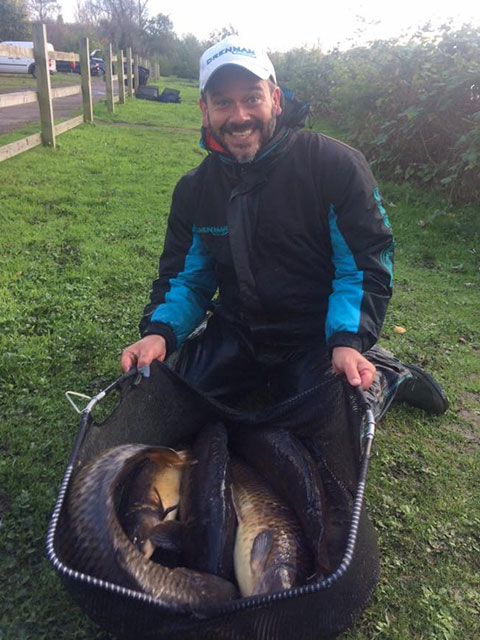 Adam Lee fished the Friday cost cutter match at Gold Valley Lakes and drew peg 126 on Syndicate. With 28 fishing, it was tightly pegged.
"There were loads of fish on the surface chasing each other around, looking like they were getting ready to spawn."
Adam caught six carp on the waggler, five on the method and one on the bomb for a total of 92lb and a section win.
"On Saturday I was a totally different lake called Bat Lake. I managed to catch 60 F1s and a few silvers for 88lb which was enough to win the lake but yet again, anglers on the middle lake caught the top weights."
---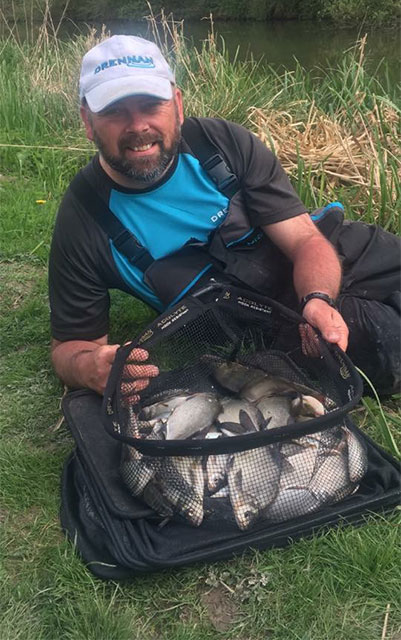 Matt Herbert fished the Hungerford Canal open match on Sunday with 26 other anglers. Matt was fortunate enough to draw the end (peg 13) at Lower Dunmill.
Matt managed to catch at 11 meters on two lines for most of the day over a bed of groundbait and chopped worm, catching roach, gudgeon and odd skimmers on red maggot and worm sections in the last hour to weigh 12lb 1oz to take third overall.
---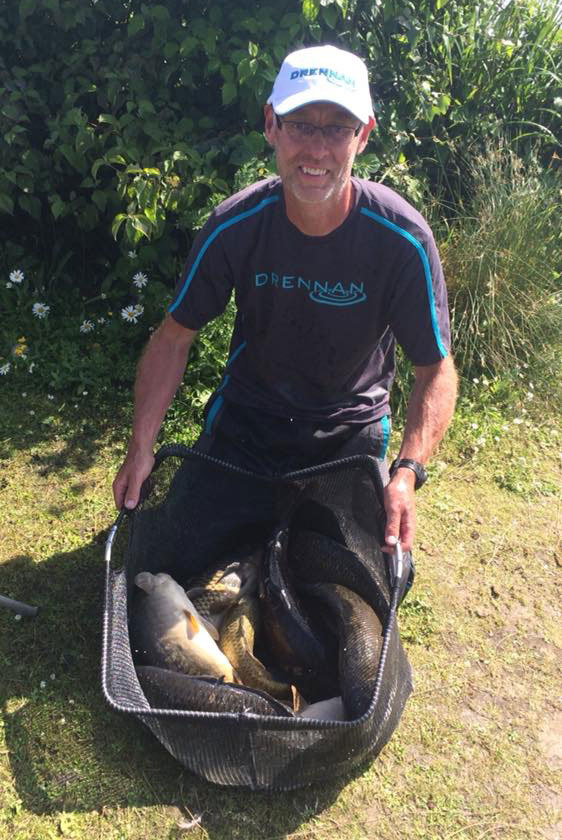 Stefan Gent also fished Sunday's open at Gold Valley Lakes.
"I drew peg 133 which had wind pushing directly into my face. I started with 15 minutes on the waggler before sacking it off to fish the method. In the first two hours, I landed two small carp.
"As soon as the wind dropped every now and then, I picked up the waggler and caught another twelve, but conditions were totally against you.
"I had a few quick looks down the edge towards the end, but there were no signs of any fish present. I finished the match with fourteen carp for 96lb, just enough for second place, just behind Nick Howell who done the double this weekend winning with 135lb."