The first round of the Angling Trust Oxford Winter League was fished by 6 teams of 8 on the Thames at Child Beale.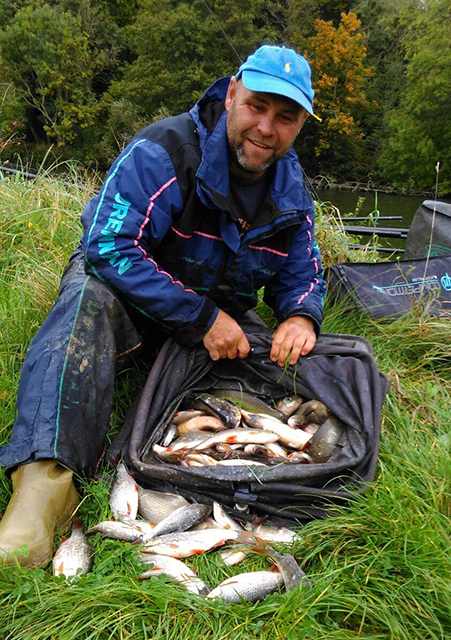 The River Thames is still very clear with little flow but despite that, it produced some good weights and a very tight finish on the team front.
1st: Steve Townsend (Drennan Oxford Aqua) – 47lb
Steve caught around 20lb of roach and skimmers, all on the pole at 13m with maggot, caster or worm on the hook over groundbait.
2nd: Geoff Lewendon (Drennan Oxford Aqua) – 30lb 8oz
Geoff caught around 10lb of roach and perch on the pole and then a late switch to an open-end feeder and worm gave him two bonus bream and some skimmers.
3rd: Ian Page Smith – (Sensas Reading) – (29lb 9oz)
Ian was in the same section as the winner and caught skimmers and roach on the pole with maggot fished over groundbait.
4th: Arnold Liaukevicius (Drennan Oxford Blue) – 20lb 9oz
5th: Martin Kirk (Sensas A4) – 20lb
Team Results
1st: Sensas A4 – 32 points
2nd: Drennan Oxford Aqua – 31 points (3 section wins)
3rd: Sensas Reading – 31 points (1 section win)