Late Autumn's incredible form for big chub continued this week with the captures of three seven pounders topped by a 7lb 14oz monster.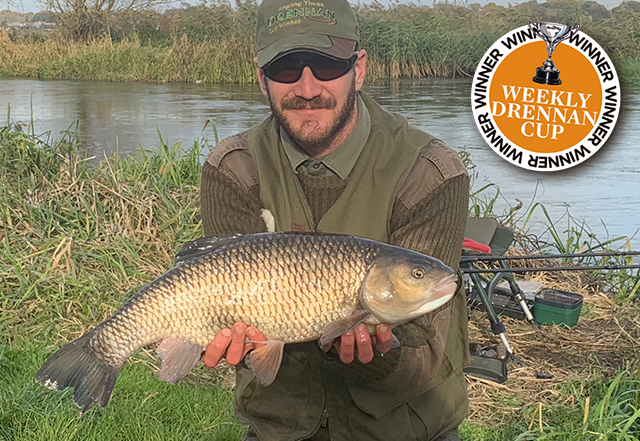 The largest of the three was banked by West Sussex-based angler Alex Warren who made the most of rising water temperatures and overcast conditions when he hooked into the fine chub.
Targeting the famous Railway Pool on Hampshire's Royalty Fishery, Alex used a bait dropper to introduce an enticing concoction of hemp and casters soaked in CSL liquid before casting his maggot feeder rig over the top.
This incorporated a size 16 Drennan plus hook mounted with four red grubs.
He told Angling Times: "After landing a couple of 3lb-plus fish early in the day, I knew it would take a while to regain the confidence of other fish in the area – so I rested the swim and baited little and often to draw them out from the shadows.
"Early in the afternoon I had a thumping bite and felt a heavy fish make for the deeper water under the bridge.
"After a few tense moments and a few brutal runs aimed at bank side snags, I scooped up my prize. The Royalty bailiff arrived just in time to witness the scales reading 7lb 14oz!"