Former Drennan Cup winner Alan Stagg has been in fine form this season and has just enjoyed a prolific few days on the River Thames, where he landed this plump 7lb 11oz chub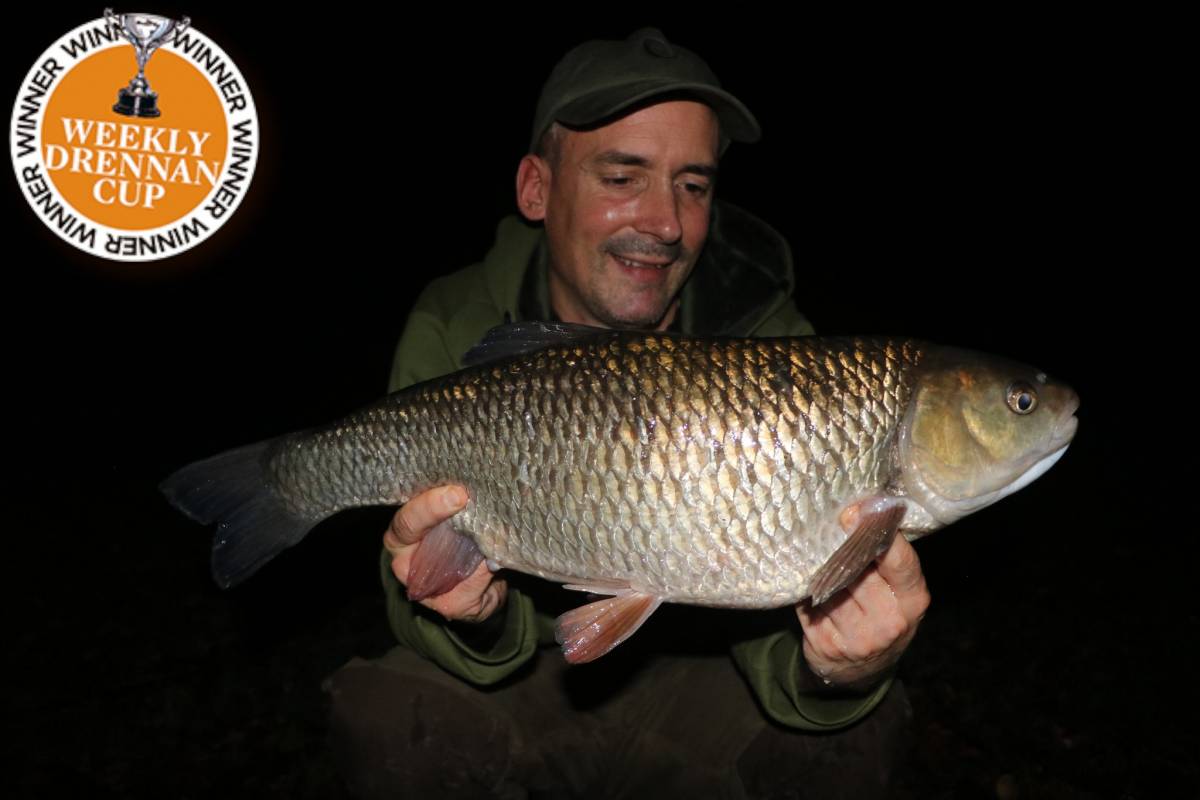 .
Fishing on three consecutive evenings, Alan landed two other chub of 6lb 5oz and 5lb 6oz, as well as a trio of double-figure barbel, topped by a 14lb 4oz fish. Remarkably, the 7lb 11oz chub is his 17th over the seven-pound mark, with the bite coming just 45 minutes after casting. Initially, the Hampshire angler suspected he'd hooked a bream, as the fish gave little resistance as it was brought towards the net. But when he flicked his headtorch on and saw a good chub illuminated on the surface, he was left feeling slightly surprised! And as the fish neared the net, it continued to grow, with Alan only realising how fat it was as the chub rolled over the net.
Targeting a feature on the far bank, he kept tactics simple, using a 15mm fishmeal boilie hookbait on a 10lb fluorocarbon hooklink and a size 8 Wide Gape. A PVA mesh bag of free offerings was added for extra attraction.
Well done Alan!