Adam Hughes moved his boat to a deep spot on the River Thames he had noticed on the echo sounder and was quickly rewarded with this clonking barbel weighing 15lb 8oz.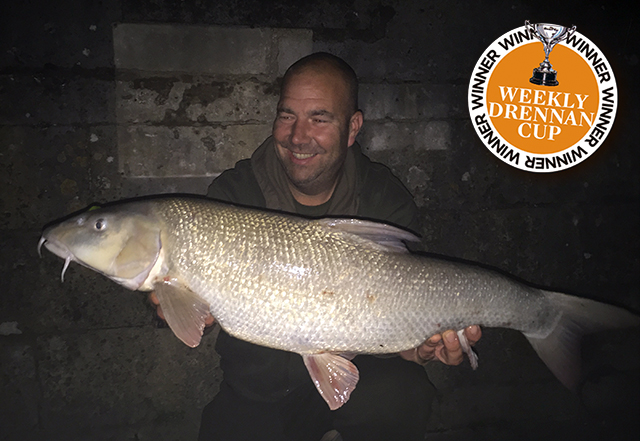 Adam told Angling Times: "I have been targeting carp since June the 16th but decided to have a change and try for the barbel. The decision and move really paid off!
The big whisker was caught on double 20mm halibut pellets fished on a wide gape hook tied to 25lb braid. The bait was fished over a kilo of smaller pellets to keep the fish grubbing around.