Stuart Rourke has written a nice user report on his Acolyte Ultra 13ft rod, which he has kindly given us permission to reproduce below: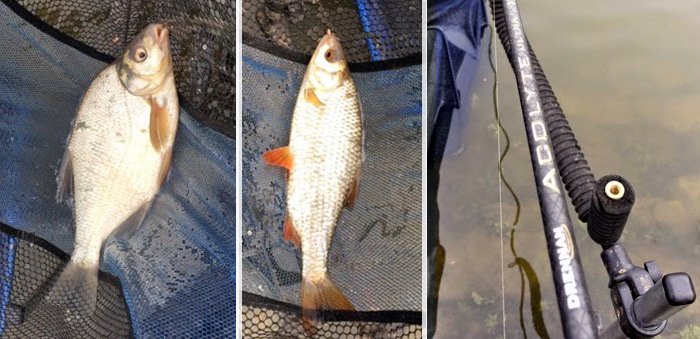 Now, I love waggler fishing. In particular, I love waggler fishing for silvers but with so little of my time spent doing it due to fishing matches dominated by pole and feeder techniques I have never been able to justify a really good rod for the method. So, with a bonus coming my way I decided it was time to treat myself. After much deliberation (and I mean more than I have done for any other rod purchase before) I settled on the Drennan Acolyte Ultra at 13ft.
As you can imagine, once the rod was in my possession, I was keen to get it in use so I settled on a visit to Worthington Lakes, where I have had good days previously fishing the waggler up in the water – what better way to give it try?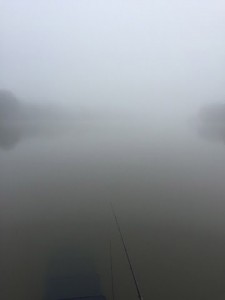 I decided to fish Arley Reservoir, which is the middle of the 3 lakes on offer at Worthington. I had a light but cold wind blowing in my face and the venue was very foggy as I arrived which made it very cold. I had to wait until midday before it had cleared and started to warm up a bit.
Tactics for the day were going to be quite simple. I set up a 4g loaded waggler at around 5ft deep and cast it just as far as I could comfortably catapult my loose feed, which was a good tub of mixed maggot. It doesn't get much simpler than that.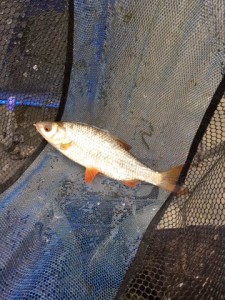 On previous sessions, I have had large numbers of roach, perch and hybrids, so I was hopeful for a good day. After a slow start I managed to christen the rod with a nice roach.
Sport was slow though with long gaps between bites. Eventually, after taking my eyes off the float for a second to pour a coffee, my float was under again and this time there was a bit more resistance at the other end and a short but spirited fight saw me land a 1lb+ skimmer.
By midday, I had added another two roach and a nice hybrid. Not exactly the busy session I was hoping for but enough to demonstrate the performance of the wonderfully light and responsive Acolyte, that was truly a joy to use.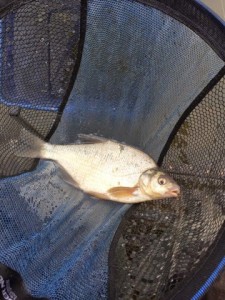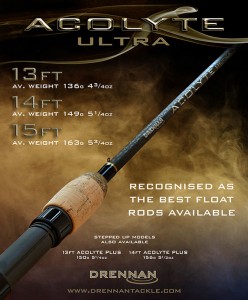 I searched the depths between 3ft and 7/8ft, the only reward being a brief moment where I hooked one of Arley's resident carp. I think I foul hooked it as I was sinking my line, to be honest, but after an initial run towards me, the carp just about put a lovely bend in the rod before shooting off like a rocket and straightening the hook. The battle lasted all of about 12 seconds.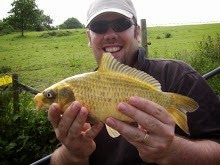 One of the last casts resulted in a final roach to bring the closing tally to six fish. All in all, an enjoyable day even if it wasn't as productive as I would have initially hoped. The session did however serve its purpose and I am pleased to say that I am the owner of a wonderful piece of kit in the Drennan Acolyte Ultra and I am looking forward to giving it more use in future sessions.
Visit Stuart Rourke's website.