Pictured is Alan Scotthorne leaning into another quality fish caught with a Drennan Ultralight Bomb & Feeder rod.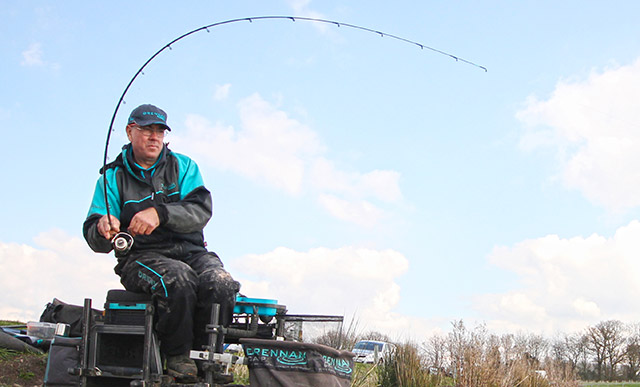 The Ultralight Bomb & Feeder is an ideal choice for registering the shyest of bites in winter, whether you are targeting delicate biting silverfish or finicky carp and F1s. It has an extremely forgiving action which allows you to use the lightest of hooklengths with confidence.
This clever combo rod can also be extended from 10ft to 11ft without 'breaking down'. Greater casting distances can be achieved in its 11ft mode, while the shorter 10ft length is ideal for confined swims and netting fish closer in.
Arguably one of the best winter 'bomb rods' ever produced!