Brian Livesey from New York is now a lifelong fan of our Fluorocarbon Fly Leader after it helped him bank this impressive lake trout.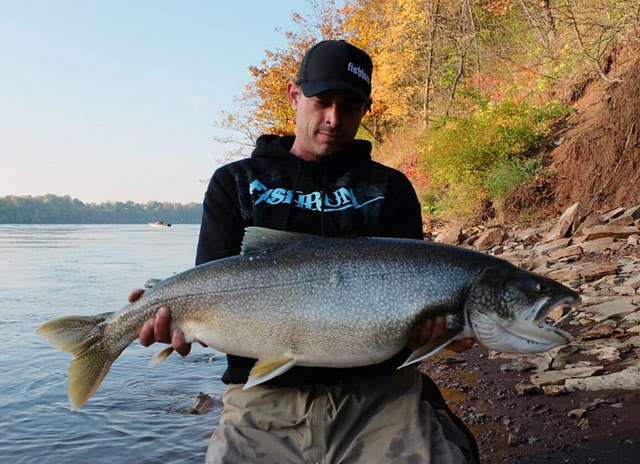 An enthusiastic Brian told us: "You seriously produce the best Fluorocarbon Leader out there. I had to send a message to let you know because I've been through a ton of leader brands and lost countless amounts of fish.
"The lake trout was caught using your 5lb test leader and it's clearly a large fish for this size. I'm guessing definitely over 20lb… seriously amazing for 5lb test and in the current of the mighty Niagara river.
"I honestly muscled him in at the end and to my amazement, this leader didn't break. It continued to catch fish all day with no issue, even when nicked. Just wanted to say thank you for such an amazing product. I'm a lifelong customer now. Cheers!"