Roger Marlow is a proud member of the Veterans team that recently returned to England with gold medals around their necks. Here's his account of a great result on Portugal's River Raia.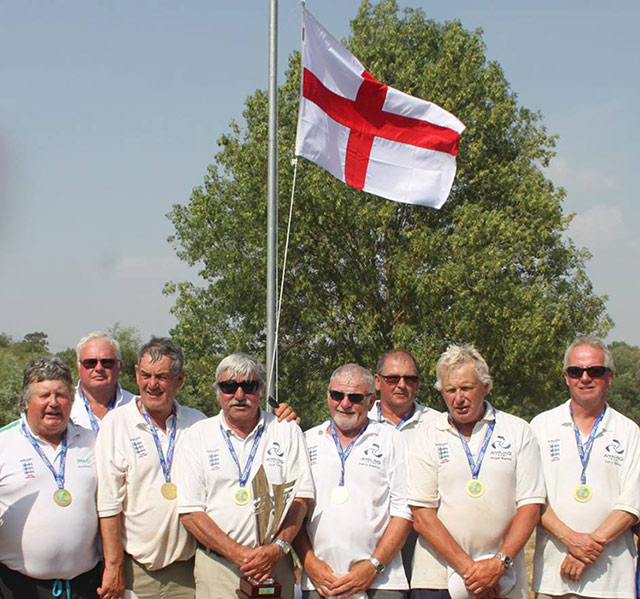 This year's Veterans World Championship prep started a bit different for me as I travelled down early by road and sea with Drennan Team England co-manager, Mark Downes, who was making his debut in the Veterans team.
The idea was to get in some extra practice off the match length for three days prior to official practice. It went quite well, as on the first day I had 21 carp and 6lb of bleak for a total weight of 35lb! Importantly, all the other lads were catching well, too, and benefiting from the extra few days experience on the river.
After two days on the official match length, it soon became clear that bleak were the main quarry, backed up by carp and the very odd barbel. We therefore devised a team plan to fish for bleak for three hours then carp and big fish for the last hour, as this was the time they seemed to feed, unless manager Dick Clegg told us to change due to the size of carp being caught in your section.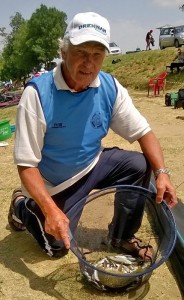 I drew A Section on Day One and caught 343 bleak for 3.182kg and 3rd in my section, helping the team to a first day win with 12 points.
On Day Two I once again drew A Section and managed 180 bleak in the first two and a quarter hours. I was then advised to fish for carp by the manager and thankfully managed to catch one after fishing for them after 10 minutes. Only having one other bite, I finished with 2.601kg for 5th place in my section. The team scored another 12 points to win the gold medal with 24-point total.
To catch the bleak I used a 4m whip with a slim 0.4g float fished anywhere from 18 inches to 4ft deep. Feed was Sensas Surface and Lake with a pinkie on a size 22 or 20 Kamasan B590 hook to 0.07mm hooklength. The big-fish line was fed with potted in hemp and sweetcorn at 11.5 metres with either corn or a big bunch of maggots on the hook.
It was a fantastic feeling to win the World Champs again with England and my second gold medal. I would like to thank Drennan for supporting me in this year's competition and Sensas for supplying the groundbait. Also a big well done to Mark Downes on winning the individual gold medal!