Grant Albutt obliterated the latest Larford Lakes Classic Qualifier with a colossal 226lb winning weight!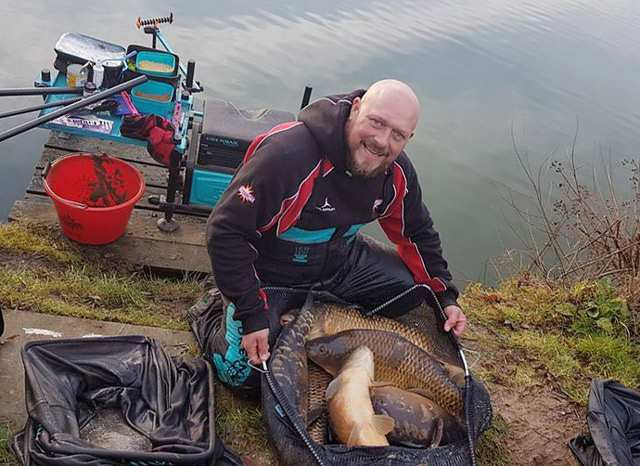 The commercial specialist bounced straight back to form after a couple of fishing-free weeks caused by 'man flu'. He drew end peg 78 on the Speci Lake and opted to fish a Method Feeder at 50 turns and a pole line at 13 metres with micros and corn.
"I also had a rig for nine metres down the edge to my right, but only set it up after an hour when I saw a few fish moving about down there," he explained. "After an hour I only had a few liners, so went on the pole with single corn and caught big carp straight away.
"I had four in four chucks on the long pole then refed it as it went quiet. I then went down the edge. Here I fed Swimstim groundbait with a few micros and a few grains of corn over it with a catapult.
"The float flew under with a great big carp. I ended up with about 20 carp for 226lb. Half at 13 metres and half down the edge, fishing about 5ft from the bank. An awesome red letter day!"
Grant's huge weight was 181lb clear of second-placed Jamie Harrison's 45lb and possibly the largest catch ever recorded in February from Larford Lakes.