Gary Norton turned his attentions to chub due to favourable conditions and was rewarded with five chub to a magnificent 7lb 15oz from a local stretch of the Lee Navigation.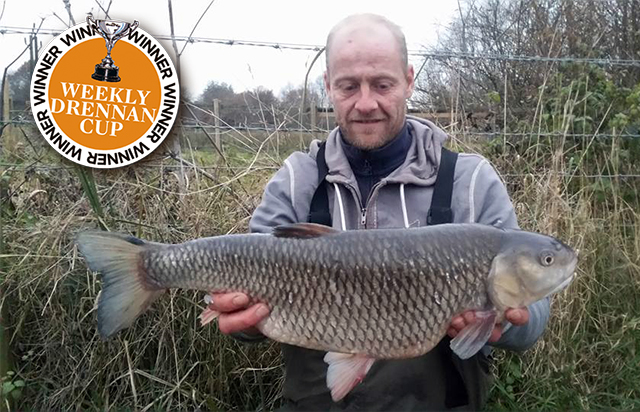 "The conditions were crying out for a chub session, so rather than sitting there blanking on the pits for carp I decided to have a go. It proved a decent call, as I am led to believe this is one of the best hauls of chub from the Lee Navigation in 10 or so years."
Gary managed to keep the bites coming by continually loose feeding casters to gain their confidence. He fished a waggler with a 2lb 8oz hooklink and a size 18 Super Specialist hook baited with a single caster to catch all of his chub.
Gary Norton won a weekly Drennan Cup award in this week's Angling Times for this impressive capture of big chub.