A three-day expedition targeting specimen eels paid off in fine style for Dean Aston when he slipped the net under this impressive 6lb 6oz specimen.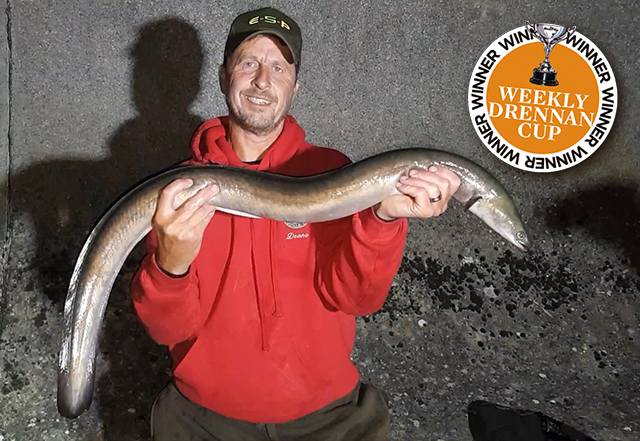 It was the only bite of the trip for the 48-year-old painter and decorator from Wolverhampton, but one that he would never forget.
Speaking to Angling Times, he said: "It was caught using a short six-inch hook length utilising a Barry Mctwig rig on a size 8 hook baited with worms soaked deep in worm extract.
"With this set-up, you don't deep hook the eel and it worked – with the hook just piercing through the lips.
"She gave me a few heart-stopping moments and I was lucky I had my mate Chris Brown with me to help land the 45-inch long eel. I've been eel fishing for 20 years now and this is a new personal best, so I'm over the moon."