Some months ago, England team manager Mark Downes phoned and asked me to take part in the 2022 World Championships in Croatia after a two-year break.  This invitation was fantastic news.  I was over the moon.  With some brilliant young anglers waiting in the wings to take over, I'd been conscious that my competitive career was coming to an end and thinking of retiring from international competitions.  Even though I was certain I had more to contribute to the team effort, this felt like it was going to be my last World Champs.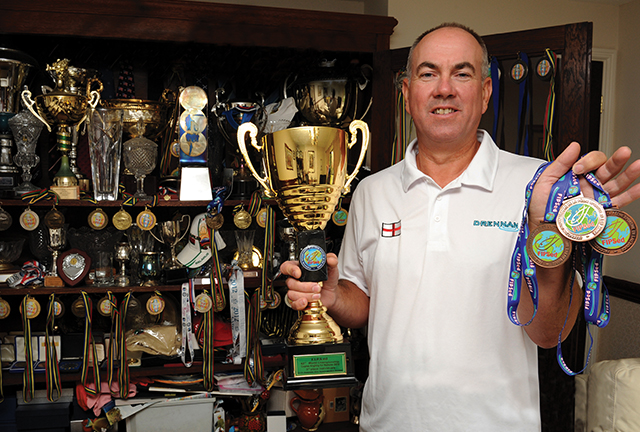 Although I won gold on the venue when we last visited, I was not selected for the European Champs in Portugal, with some excellent young anglers given the chance to gain experience.  And what a performance they put in, taking gold with Captain Will Raison adding an individual bronze to his growing collection. Sincere congratulations to them all.  
With such a good performance, Mark has now asked me to be reserve at the World Champs, allowing for a more relaxed practice week for other anglers where tactics could be worked out without fear of losing their chance to fish.  I feel this is a good move, although I have to be honest and say it wasn't what I wanted to hear.  After a lengthy conversation, Mark has selected one of the younger anglers for the main squad and as England manager, this is his decision to make. 
It is therefore with sadness but immense pride that I announce my retirement from international England duty.  I would like to take this opportunity to thank Sir Richard Clegg for picking me for the team way back in 1993, alongside greats like Bob Nudd, Kevin Ashurst, Tommy Pickering and Dennis White: A team and a part of my life that still makes the hairs stand up on the back of my neck!  In more recent years, Mark Addy and Mark Downes took over as co-managers.  Mark Addy is probably the best tactician I've ever come across in the sport.  While watching the then-top team Italy on their home venue the river Mincio, he guided me to my first individual gold in 1996.  The following year Drennan International took over with sponsorship that allowed the team to be more professional. I'd personally like to thank Peter Drennan for his commitment for more than 20 years. 
That win in Italy was the first of three individual wins, gold in Hungary in 1997 and another in Croatia the following year, with the team winning gold as well.  I'd like to think three golds in a trot will never be surpassed.  In 1999, it resulted in an MBE from Her Majesty the Queen for my achievements.  I've represented Team England in the World Championships for 27 years, resulting in 25 medals: 13 gold, 5 silver, 5 team bronze and 2 individual bronze.  Not to mention many more European championship and club championship medals.  
After twenty-seven years, it's not quite the end to my England international career that I hoped for. But what a journey I've had. I have been lucky enough to fish with some of the best anglers ever and I've met hundreds more.  I'm still fishing almost every day, always learning and I still feel I have a lot to contribute!  I'm now looking forward to my ongoing involvement in Barnsley and an active role developing new products that help other anglers catch fish.  
Things move on, my retirement gives way to some fantastic new talent which I'm sure will win many more medals and hopefully secure some major sponsorship to help in the future.  Good luck Team England. It's been an honour.