A phenomenal haul of specimen river perch topped by a 4lb 4oz beauty signifies that now is the perfect time to target one of the country's most desired coarse fish.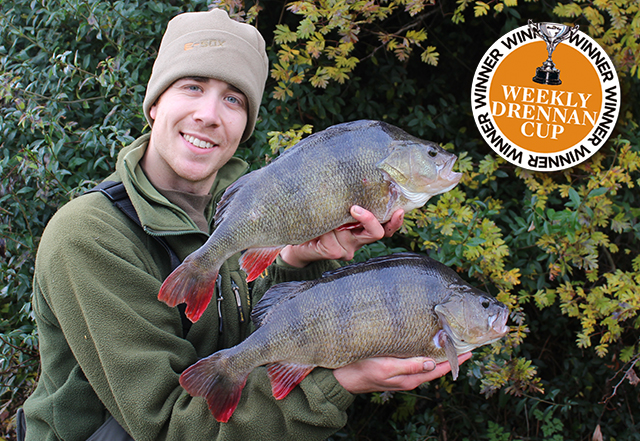 The arrival of colder weather seems to have spurred the nation's sergeants into a feeding frenzy and Angling Trust's very own James Champkin recently took advantage of this opportunity to bank nine perch over the 3lb barrier from a stretch of the River Lea.
Over three short trips none more than a couple of hours long, the Leighton Buzzard-based angler used worm and maggot tactics to fool all nine stripeys, in what turned out to be a fishing-fortnight to remember for the 25-year-old.
Speaking to Angling Times, James said:
"I've managed to find perch in a completely new area of the river to me so far this winter, and the results have been amazing.
"In three short sessions, I've caught nine perch over 3lb. All have been caught on quiver-tipped lobworm while spraying red maggot over the top and the fishing has been frantic at times, with bites coming as soon as the worm has hit the bottom."
James' tempted all of his fish on 1lb Avon rods with ultra-fine, 0.5oz quiver tips to encourage positive bites from the perch.
Completing the set-up was 6lb mainline, 4.4lb fluorocarbon hooklengths connected to size 8 wide-gape hooks alongside two SSG shot for a running link-leger.