Ravensthorpe Reservoir is well known for its trout fishing but Patric Kyte proved it's also a pike haven with the capture of this 33lb 4oz monster.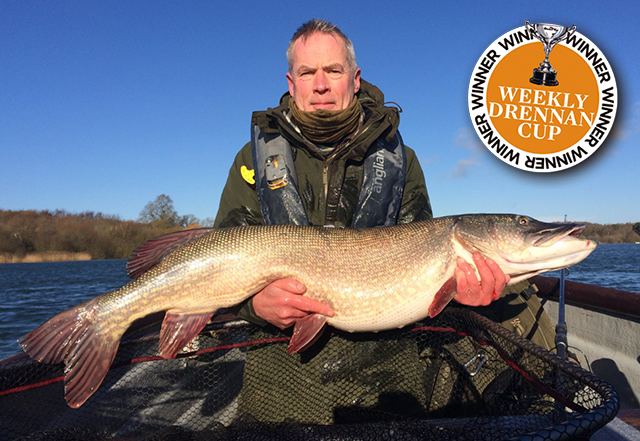 Predator enthusiast, Patric fished the Northamptonshire venue with his son and already boated a 6lb pike on a deadbait early on in the session.
After switching to lures, it didn't take long before a much bigger fish struck.
Patric told Angling Times: "I had been casting a roach replicant lure for about half an hour when I had a savage take and soon found myself into a big fish that was keeping deep.
"It was only hooked on the single and the treble was hanging loose so I was worried the hook would pull out, but my son managed to expertly net it for me whilst avoiding the treble."